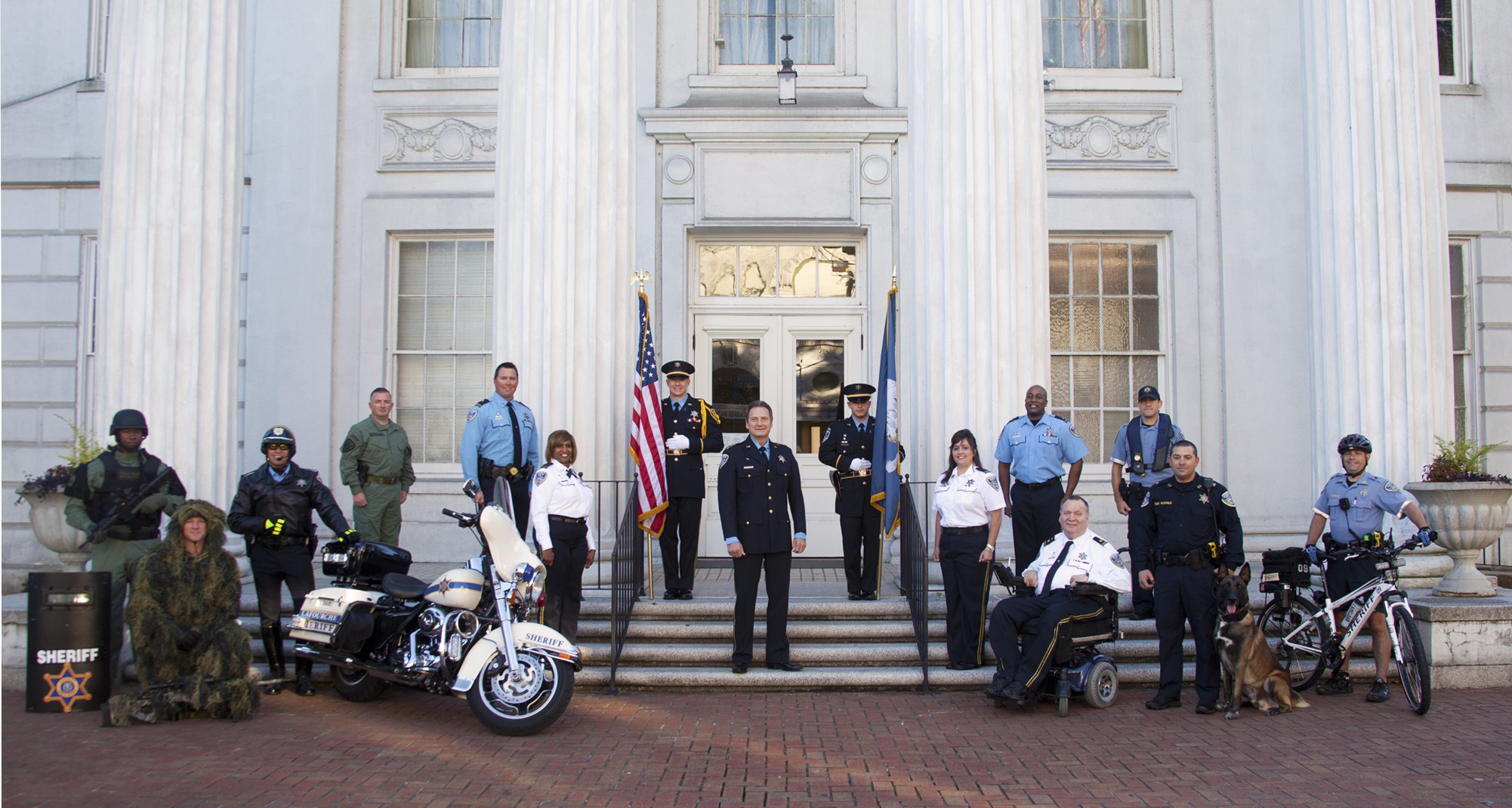 Sheriff Craig Webre announced the Lafourche Parish Sheriff's Office has been recognized as being one of the best dressed agencies in the country through the Best Dressed Public Safety Awards competition. The announcement came Wednesday by the North American Association of Uniform Manufacturers and Distributors (NAUMD) which organizes the annual awards competition.
The Lafourche Parish Sheriff's Office and their uniform supplier, Fechheimer, received the 2016 Best Dressed Public Safety Uniform Award for an agency with 201-750 officers. Other award categories included agencies with less than 100 officers, 101-200 officers, as well as other categories for innovation in uniforms.
"This is certainly a unique honor to be recognized as one of the best dressed agencies in the nation," said Sheriff Webre. "This award symbolizes how this agency values excellence and professionalism in every aspect of what we do. The citizens of Lafourche Parish deserve the very best in public service and professionalism, and I believe this award is simply one more way this office is striving to deliver that unparalleled level of service to the public."
Eric Miller, who serves as LPSO's Account Manager at Fechheimer, said, "When an officer looks good, he or she feels good, and when an officer feels good, he or she performs well. Overall, a professional appearance portrays confidence and commands respect. Confidence and respect, working in conjunction with one another, equals safety. Focusing on departmental appearance boosts officer morale, ultimately keeping people safe. The people of Lafourche Parish should be proud that their Sheriff's Office is receiving such a prestigious award. Winning such an award only happens to the best of organizations. The Lafourche Parish Sheriff's Office is the best, and I'm proud to say that they are a customer of mine".
Now in its 38th year, the NAUMD's Best Dressed Public Safety Awards competition was developed to recognize the critical role uniforms play in public safety. The awards honor both the wearer and supplier of the apparel. The competition is open to all public safety departments across North America, including law enforcement and fire departments. An independent panel of experts from the fashion industry reviews each agency's professional appearance and uniform diversity, paying close attention to detail and written standards. The panel awards points for originality, meeting client objectives, and overall design.
The Best Dressed Public Safety Awards competition also emphasizes the high value of professional, neat, well-fitted, and immediately identifiable uniforms for all concerned in the vital role of public safety and law enforcement. The award indicates a dedication of the industry's uniform professionals to the goal of designing and manufacturing the most comfortable, safe and versatile set of apparel possible required to meet the exacting standards of today's law enforcement and public safety professionals.
NAUMD President Neal Waters said, "A well-designed uniform program is distinctive, balances authoritative with approachability, while balancing the need for comfort and functionality for the public servants who wear it."
LPSO Receives National "Public Safety Best Dressed" Award