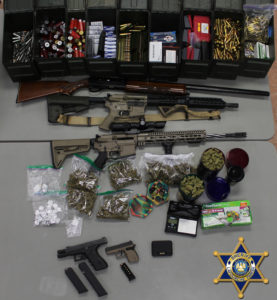 Lafourche Parish Sheriff Craig Webre announced the arrest of Edward Domangue (age 34) of Cut Off on Thursday, May 18, after agents found him in possession of a variety of narcotics and firearms.
On Thursday, agents of the Lafourche Parish Drug Task Force initiated a traffic stop on an SUV being driven by Edward Domangue. During a search of his vehicle, agents discovered suspected marijuana, THC wax, and drug paraphernalia. Agents later executed a search warrant at Domangue's residence on West 126th Street where they discovered a variety of narcotics, firearms, and ammunition. In all, agents recovered 448 grams of marijuana, nine grams of THC wax, 208 doses of LSD, 13 doses of MDMA, 0.5 grams of methamphetamine, 0.5 grams of cocaine, 2 handguns, 2 rifles, 1 shotgun, and approximately 5,000 rounds of ammunition. The approximate total street value of the seized narcotics is $11,560.
Domangue admitted to ownership of all the items. He was arrested and transported to the Lafourche Parish Detention Center where he was booked with Possession with Intent to Distribute Marijuana and LSD. He was also booked with Possession of Cocaine, MDMA, Methamphetamine, and Drug Paraphernalia, as well as Illegal Carrying of a Weapon in the Presence of a Controlled Dangerous Substance. His bond is set at $45,500.
The investigation is continuing, and additional charges are pending.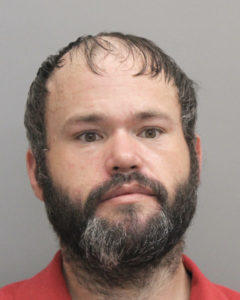 Cut Off Man Arrested after Agents Find Variety of Narcotics and Firearms