Lafourche Parish Sheriff Craig Webre announced a registered sex offender from Mississippi has been arrested after he exchanged messages of a sexual nature with a local teenager. Kristopher Kelly (age 34) of Lumberton, Mississippi, is charged with two felonies in the incident.
Kelly was on supervised release from prison. In October 2011, Kelly was convicted of the charge of Fondling in Pearl River County in Mississippi, and he was sentenced to 15 years in prison. He was ordered to serve six years and have nine years of his sentence suspended.
In early November, juvenile detectives opened an investigation into Kelly after learning he had exchanged messages with a teenager from Thibodaux which were sexual in nature. The messages were exchanged online through two social networks. Following an investigation, detectives obtained a warrant for his arrest, and he was arrested by authorities in Pearl River County.
On Thursday, November 30, Kelly was transported to the Lafourche Parish Detention Center in Thibodaux. He was booked with Indecent Behavior with Juveniles and Computer-aided Solicitation for Sexual Purposes. His bond is set at $100,000. He is also being held for Pearl River County due to the charges being a violation of his release.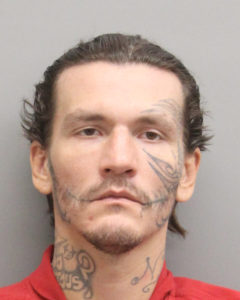 Mississippi Sex Offender Arrested after Messaging a Local Teen Online