Lafourche Parish Sheriff Craig Webre announced a Thibodaux man has been arrested in connection with an armed robbery that occurred Monday afternoon at a grocery store in Galliano. Charleston Every (age 30) of Thibodaux is charged with armed robbery in the incident.
At bout 1:15 p.m. on Monday, January 8, deputies and detectives responded to a call of an armed robbery at a grocery store on West Main Street in Galliano. Upon arrival, investigators learned a male subject wearing all black entered the store, pulled out a handgun and demanded money from a cashier. Upon leaving the store, investigators discovered the suspect fled to a residence on West 185th Street. Detectives obtained a search warrant for the residence. Upon arrival, they made contact with the owner and Charleston Every, who were present at the residence. Detectives discovered evidence at the residence, developed Every as a suspect, and obtained a warrant for his arrest.
Every was transported to the Lafourche Parish Detention Center in Thibodaux. He was booked on one count of Armed Robbery. His bond is set at $25,000.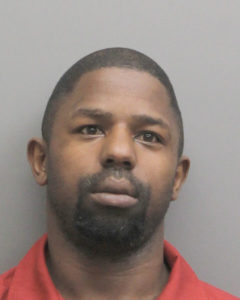 Man Arrested for Armed Robbery at Galliano Grocery Store