Lafourche Parish Sheriff Craig Webre announced a Thibodaux man has been arrested in connection to multiple burglaries. Kip Bryant (age 49), who is also wanted in Terrebonne Parish, now faces three burglary charges in Lafourche Parish. He was arrested following a pursuit after he fled from a traffic stop on Wednesday.
Detectives had been investigating multiple burglaries in the Central Lafourche area over the past few weeks. On the evening of Tuesday, January 9, another burglary was reported at a residence in the 2700 block of LA Highway 308 in Raceland. Forced entry was made at the rear door of the residence. Several items were stolen during the burglary, including jewelry and food items. Detectives also obtained a description of the suspect and the vehicle – a blue 2005 Jeep Liberty – and developed Kip Bryant as the suspect.
Then at around 3:45 p.m. on Wednesday, January 10, deputies located Bryant driving northbound on LA Highway 1 in his vehicle. Deputies conducted a traffic stop just south of Lafourche Crossing in Thibodaux. Deputies ordered Bryant out of the vehicle, but he refused to comply. Bryant then fled the traffic stop, heading northbound on LA 1. Deputies followed Bryant who was traveling at a high rate of speed. Thibodaux Police officers were notified and responded to assist. Bryant continued onto North Canal Boulevard, and he drove toward the Warren J. Harang Jr. Municipal Auditorium where he stopped and attempted to flee on foot. He was apprehended soon thereafter by Thibodaux Police officers.
Detectives made contact with Bryant, and during questioning, he admitted to burglarizing three residences. Deputies recovered multiple stolen articles in Bryant's vehicle.
Bryant was transported to the Lafourche Parish Detention Center in Thibodaux where he was booked on three counts of Simple Burglary. He was additionally booked as a fugitive of Terrebonne Parish due to an outstanding warrant for Contempt of Court. His bond is set at $175,000.
Additional charges are pending in connection to Wednesday's pursuit. Sheriff Craig Webre thanks Chief Bryan Zeringue and the Thibodaux Police Department for their assistance in apprehending the suspect.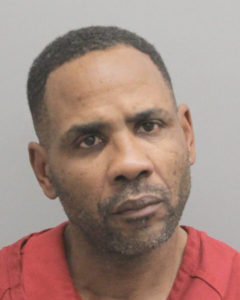 Thibodaux Man Confesses to Multiple Burglaries Following Pursuit