Lafourche Parish Sheriff Craig Webre announced a Raceland man was arrested after striking a woman with a hammer on Sunday. Kiraston Staples (age 39) faces multiple charges in the incident.
Just after 5 p.m. on Sunday, March 4, deputies responded to a residence in the 600 block of Twin Oaks Drive in Raceland in reference to a domestic disturbance wherein a man had allegedly struck a woman with a hammer. Upon arrival, deputies located a man, identified as Staples, with a hammer in his hand. Deputies ordered Staples to drop the hammer several times, but he refused to comply. When he started walking toward deputies with the hammer, a deputy utilized an electronic control device, and deputies then attempted to take Staples into custody. He initially tried to fight off the deputies, but he was eventually taken into custody.
Deputies learned Staples was walking outside the residence when he ran up to a woman standing nearby and began striking her on the back with a hammer multiple times. The woman ran inside the residence for safety. Staples attempted to follow her, but he was locked out of the residence as deputies arrived on scene. While Staples knew the victim, his motive for the attack is unclear at this time.
Staples was booked into the Lafourche Parish Detention Center on charges including Aggravated Second Degree Battery, Attempted Home Invasion, and Resisting an Officer with Force or Violence. His bond is set at $125,000.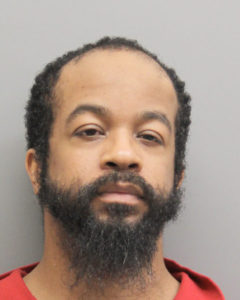 Raceland Man Charged After Striking Woman with a Hammer