Lafourche Parish Sheriff Craig Webre and Lafourche Parish Schools Superintendent Dr. Jo Ann Matthews announced a 17-year-old male Central Lafourche High School student was arrested for making threats at the Lafourche Parish Career Magnet Center in Lockport. The student, Dereck Guidroz (age 17) of Gheens, faces charges including terrorizing and drug possession.
Guidroz is enrolled as a student at Central Lafourche High Schools but attends some classes at the Career Magnet Center. On Friday, February 23, detectives learned Guidroz allegedly made comments to other students at the Career Magnet Center in reference to him "shooting up the school." In speaking with Guidroz on Friday, February 23, he denied making any such statements. At that time, he was found to have a small amount of marijuana in his possession. Due to information obtained in the investigation, Guidroz was sent to a hospital for a mental evaluation. Meanwhile, detectives continued their investigation, established probable cause for an arrest, and obtained a warrant.
Guidroz was released from the hospital on Saturday, March 10 following his evaluation, and he was transported directly to the Lafourche Parish Detention Center in Thibodaux. He is charged with Terrorizing and Possession of Marijuana. His bond is set at $1 million.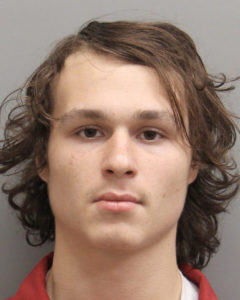 Male Student Arrested for Making Threats at Career Magnet Center