Lafourche Parish Sheriff Craig Webre announced an inmate at the Lafourche Parish Detention Center was charged after he was found in possession of cocaine. Lee Toups, 30, was booked on several new charges on Thursday.
Earlier this week, Inmate Toups was refusing to comply with commands from correctional officers. Growing suspicious of his behavior, and knowing Toups has a history of possessing contraband in jail, officers conducted a search of his person. During the search, a small bag containing a white powdery substance fell to the floor. Toups picked up the bag and attempted to swallow it. He then attempted to discard the bag in the shower, but correctional officers retrieved it. Toups claimed to have found the substance in another area of the jail, but he would not disclose how he knew of its presence. He indicated he had planned to sell it to other inmates.
Following an investigation, Toups was charged on Thursday, May 10 with Possession with Intent to Distribute Cocaine, Taking Contraband to a Penal Institution, and Obstruction of Justice. Toups was previously being held on charges including Aggravated Assault with a Firearm, Violation of a Protective Order, and Violation of Parole. His total bond on the charges is now set at $65,000, but he is also being held for Louisiana Probation and Parole.
The investigation is continuing into how the contraband entered the jail.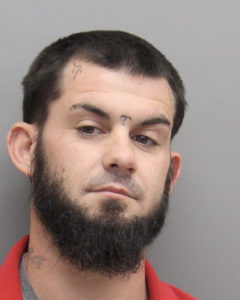 Detention Center Inmate Found in Possession of Cocaine