Lafourche Parish Sheriff Craig Webre announced an anonymous tip led to the arrest of a Raceland man wanted for attempted murder in connection with a shooting in February. Johnny Poindexter, 34, is now in custody after a tip submitted via Crime Stoppers Bayou Region led authorities to him.
Just after 4 p.m. on Friday, February 9, 2018, deputies responded to Brocato Lane in Raceland in reference to a man who was shot in the leg. Through investigation, investigators learned the victim was involved in a verbal altercation with a man, later identified as Poindexter, who accused the victim of nearly striking him while backing up his truck. During the argument, Poindexter pointed a handgun at the victim. The victim attempted to reach for the gun, but Poindexter backed away from the man and allegedly fired one round which struck the victim in the knee. The victim was treated at University Medical Center in New Orleans and released the following day. Poindexter was developed as the suspect, and a warrant was issued for his arrest.
Then, earlier this week, an anonymous tip submitted to Crime Stoppers Bayou Region led authorities in Houma to Poindexter's location, and he was taken into custody by the Houma Police Department. On Thursday, May 10, he was booked transferred to Lafourche Parish and booked into the Detention Center on charges including Attempted Second Degree Murder, Possession of a Firearm by a Convicted Felon, and Contempt of Court. His bond is set at $310,000, and he is also being held for Louisiana Probation and Parole.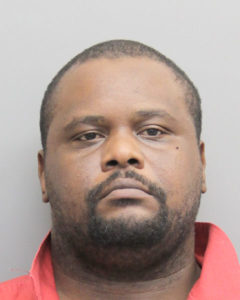 UPDATE: Anonymous Tip Leads to Capture of Suspect Wanted for Attempted Murder