Lafourche Parish Sheriff Craig Webre announced a traffic stop for a seat belt violation led investigators to discovery of a pound of marijuana, cocaine and over $2,000 in cash. Ronald Johnson, 31, of Labadieville was charged in the incident, and he was found to be a fugitive of Assumption Parish as well.
At around 6:45 p.m. on Sunday, May 13, narcotics agents conducted a traffic stop on Talbot Avenue in Thibodaux due to a seat belt violation. Agents identified the driver as Ronald Johnson and found him to have a suspended license, as well as active warrants for Assumption Parish and the City of Thibodaux. Johnson was immediately taken into custody. Agents also detected a strong odor of marijuana coming from inside the vehicle. A K-9 deputy responded to the scene and alerted to the possible presence of narcotics inside the vehicle. During a subsequent search of the vehicle, agents recovered a large sealed bag containing approximately one pound of suspected marijuana, as well as a small bag of marijuana, and a marijuana cigar. They also discovered approximately 64 grams of suspected cocaine, drug paraphernalia, and $2,113 in cash.
Johnson was charged with Possession with Intent to Distribute Marijuana and Cocaine, Possession of Drug Paraphernalia, and no seat belt. His bond on the Lafourche Parish charges is set at $21,025. Per the contempt warrant for the City of Thibodaux, he has been ordered to serve 30 days in jail for failure to appear in court for driving under suspension. He is also being held for Assumption Parish for charges including Obstruction of Justice, Hit and Run Driving, and violation of a no passing zone.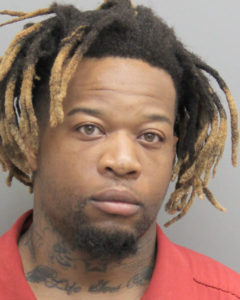 Seat Belt Violation Leads to Drug Bust Involving Fugitive