Lafourche Parish Sheriff Craig Webre announced a former Lafourche Parish resident facing charges of aggravated incest and sexual battery has been sentenced to at least 40 years in prison in Nebraska. William Patrick Gilliam, 45, of Duenweg, Missouri, was charged and sentenced in connection to an investigation by Lafourche Parish Sheriff's Office detectives.
As previously released, juvenile detectives began an investigation in May 2017 after receiving a complaint about a family member having been sexually abused by Gilliam over the course of several years. The initial incident occurred approximately six years ago in Raceland, where Gilliam resided at the time. Through investigation, detectives learned Gilliam had inappropriate sexual contact with the victim in Lafourche Parish and other jurisdictions, including Lancaster County in Nebraska. Detectives believe the juvenile is the sole victim of Gilliam's abuse. Detectives obtained warrants for Gilliam's arrest for Aggravated Incest and Sexual Battery (Forcible Fondling). In late May, detectives learned Gilliam was in custody in Jasper County in Missouri where he also faced additional charges.
On Monday, May 14, after pleading guilty to First Degree Sexual Assault of a Child in Lancaster County, Nebraska, Gilliam was sentenced to no less than 40 years in prison (and no more than 50 years) with a mandatory 15-year minimum.
He still faces the aforementioned charges in Missouri and Louisiana.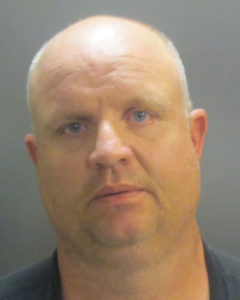 Former Lafourche Resident Facing Local Charges Sentenced to 40 Years in Prison in Nebraska