Lafourche Parish Sheriff Craig Webre has announced the winners of two local $500 scholarships. Ethan Naquin, a senior at E.D. White Catholic High School, has been selected as the recipient of the 2018 Louisiana Sheriffs' Association Scholarship for Lafourche Parish. Additionally, Renee Rink, a part-time LPSO employee, has won the 2018 Norman Swanner Scholarship award. Both students plan to enroll in Nicholls State University this fall.
Naquin plans to complete an undergraduate degree in pre-medicine at Nicholls before attending medical school. After college, he hopes to become a neurosurgeon. Rink has attended Nicholls State University for the past four years and is currently enrolled in the nursing program. She plans to become a registered nurse. She has been employed part-time with LPSO as a communications equipment operator for nearly four years.
"Both Mr. Naquin and Ms. Rink are two outstanding young talents in our area," said Sheriff Webre. They are both hard-working individuals chasing their dreams, and I am happy we can assist them in their endeavors. I have no doubt these two motivated students will achieve great things."
Criteria for the scholarships are similar in that both require applicants to plan to enroll as a full-time student at Nicholls State University, L.E. Fletcher Technical Community College, or South Central Louisiana Technical Community College. The Louisiana Sheriffs' Association requires the applicant to be a graduating high school senior and permanent resident of Lafourche Parish. The Swanner Scholarship, which was first awarded in 2016, is only open to Lafourche Parish Sheriff's Office employees or their immediate family members, and current undergraduate college students are eligible in addition to graduating high school seniors. Both scholarships are awarded as gifts, not loans, to defray the rising costs of tuition and related expenses in higher education.  An independent board of review selects the winner of each scholarship.
The Louisiana Sheriffs' Educational Scholarship Program awards $500 to graduating high school students in parishes where the sheriffs are members of the Louisiana Sheriffs' Honorary Membership Program. Funding for this scholarship is made possible through the generous support of Lafourche Parish's Honorary Members. The goal of the program is to provide assistance to worthy Louisiana students in furthering their education and training with resources made available through the program.
The Norman Swanner Foundation is a non-profit organization created in memory of Norman Swanner, a Thibodaux resident who passed away on November 8, 2006. Swanner was a City Councilman at the time of his death. Swanner's daughter, Jamie Beth Swanner, also passed away on December 24, 2012. The Foundation funds several awards and scholarships for students at Nicholls State University and several high schools throughout the region.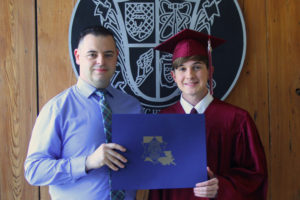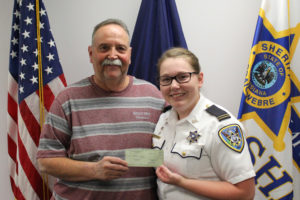 2018 LSA Scholarship and Norman Swanner Scholarship Winners Announced