Lafourche Parish Sheriff Craig Webre announced a Thibodaux man has been arrested for charges including rape and incest. Scott Hebert, 33, was arrested on Wednesday, August 1, following an investigation.
On July 29, 2018, juvenile detectives were notified about allegations in reference to Hebert having sexual contact with a juvenile relative. Following an investigation, detectives obtained warrants for Hebert's arrest.
Detectives made contact with Hebert on August 1, and he was arrested on the active warrants. He was booked into the Lafourche Parish Detention Center in Thibodaux on charges of First Degree Rape, Aggravated Incest, and Cruelty to Juveniles. His bond is set at $1.1 million.
Due to the nature of the allegations, no further details can be released.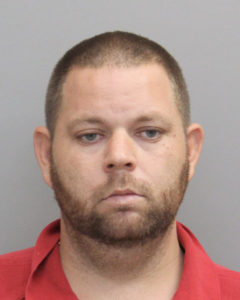 Thibodaux Man Arrested for Charges Including First Degree Rape and Aggravated Incest