Lafourche Parish Sheriff Craig Webre announced a suspected Cut Off drug dealer was arrested Friday after narcotics agents found over $5,000 of drugs and weapons at his residence. Russell Mathieu faces several charges including possession and distribution of narcotics.
Through investigation, narcotics agents obtained drug distribution warrants on Mathieu. On Friday, August 10, agents executed a search warrant at Mathieu's East 102nd Street residence in Cut Off. Upon arrival, agents made contact with Mathieu, and he was taken into custody. During the search of the residence, agents seized approximately 64 grams of suspected methamphetamine, 42.2 grams of suspected marijuana, 13.6 grams of suspected heroin, 15 doses of Suboxone, 23 Valium (diazepam) pills, 5 hydrocodone pills, and 49 other pills available only by prescription.  The street value of the drugs seized is approximately $5,490. Agents also seized various drug paraphernalia, approximately $1,400 in cash, an AK-47, a shotgun, and a revolver that was found to have been stolen in Golden Meadow. Mathieu admitted to agents that he was a drug dealer, and he admitted to owning all of the items found at the residence.
Mathieu was arrested and booked into the Lafourche Parish Detention Center in Thibodaux on warrants for two counts of Distribution of Heroin, two counts of Distribution of Methamphetamine, and one count of Distribution of Drug Paraphernalia. He was charged with Possession with Intent to Distribute Methamphetamine, Marijuana, Heroin, Suboxone, Diazepam, and Hydrocodone. He was also charged with Possession of a Legend Drug without a Prescription, Possession of Drug Paraphernalia, Illegal Possession of a Stolen Firearm, Illegal Carrying of a Weapon in the Presence of a Controlled Dangerous Substance, and Possession of a Firearm by a Convicted Felon. His bond is set at $302,000.
William Hebert Sr., 61, of Cut Off was also present at the time of the search, and agents found he had an outstanding warrant for Contempt of Court. He was arrested and booked with Contempt of Court. His bond is set at $500.
Agents say the investigation into Mathieu is continuing.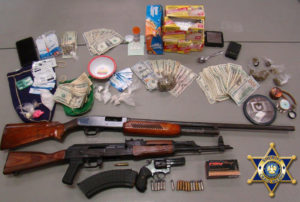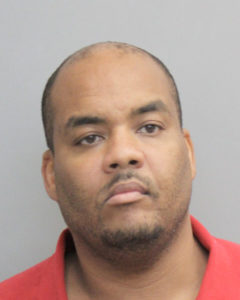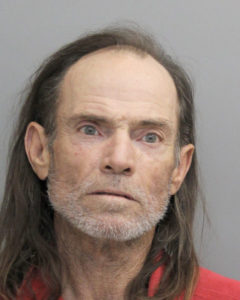 Cut Off Drug Dealer Arrested Following Search of Residence