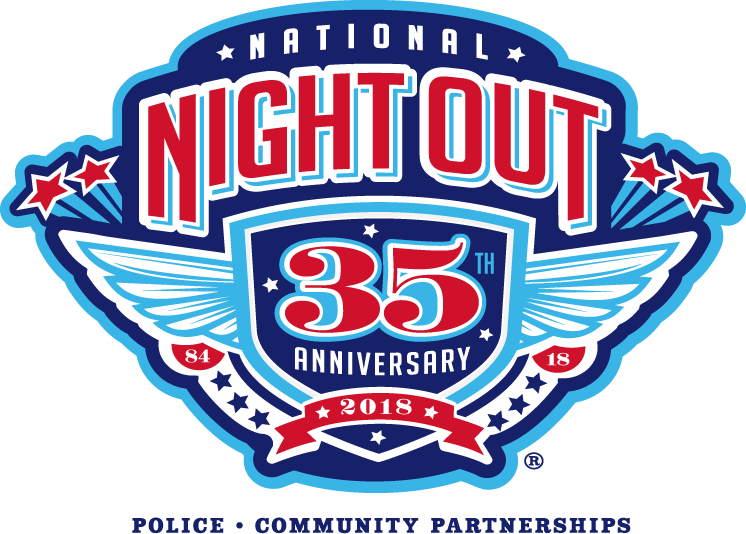 National Night Out is a yearlong community-building campaign designed to heighten crime prevention awareness, generate support and participation in local anti-crime programs, strengthen neighborhood spirit and police-community partnerships, and send a message to criminals letting them know that neighborhoods are organized and fighting back. Approximately 38 million people from more than 16,000 communities across the nation participate in the annual event. The first National Night Out took place on August 7, 1984, and was introduced by the National Association of Town Watch which continues to spearhead the event today.
The Lafourche Parish Sheriff's Office participates annually in the National Night Out Against Crime which falls on the first Tuesday of August each year. Citizens throughout Lafourche Parish host "block parties" for their respective neighborhoods from 6 p.m. to 9 p.m. LPSO deputies attend each block parties throughout the parish to meet community members to discuss crime prevention and any other concerns. Explorers from POST 323 attend many events as well to conduct fingerprinting and Child ID kits. LPSO typically supplies each party with hot dogs (or similar food), and most party organizers arrange for other foods as well.
The 2018 National Night Out Against Crime will be held on Tuesday, August 7. Here is a list of block party locations:
Thibodaux Family Church (785 N. Canal Blvd., Thibodaux)

Contact Pastor Duane Bland at (985) 859-9005

301 Hyland Dr., Thibodaux

Contact Earl Woods at (225) 205-8335

Grady V's American Bistro (900 Country Club Blvd., Thibodaux)

Contact Anna Theiss at (985) 859-7495

1024 Bayou Blue By-Pass Rd., St. Charles Community

Contact Jennifer Richard at (985) 513-0446

NAACP at Rev. Lloyd Wallace Community Center (3603 Hwy. 308, Raceland)

Contact Burnell Tolbert at (985) 713-4250

Market St., Raceland

Contact Bethany Burns at (985) 413-4817

329 Aspen Dr., Raceland (access via Elm Dr. off LA Hwy. 1)

Contact Cory Detillier at (985) 537-5337

111 Maxine Blvd., Bayou Blue

Contact James Wendell at (985) 860-1092

Sugar Land Subdivision (144 Twin Oaks Dr., Raceland)

Contact Rose Sampey at (985) 537-5667

Vacherie-Gheens Community Center (1783 Hwy. 654, Gheens)

Contact Adam Chauvin at (985) 226-9243

Town of Lockport (Holy Savior Ball Park on Church Street)

Contact Chief David Harrelson Jr. at (985) 532-3117

The Broadway Elder Living & Rehabilitation Center (7534 Hwy. 1, Lockport)

Contact Tameka Bourda at (985) 532-1011

202 Chateau Dr., Lockport

Contact Jerry Knight at (985) 856-8072

157 Gus Savoie Ave., Larose

Contact David Carskadon at (985) 258-4129

168 Providence Avenue, Cut Off

Contact Amy Dantin at (985) 677-4435

133 West 112th Street, Cut Off

Contact Peggy Bagala at (985) 632-6382

Golden Meadow Town Hall (107 Jervis Dr., Golden Meadow)

Contact Jamie Liner at (985) 475-7942
The annual National Night Out Against Crime parade will take place in the Raceland area, beginning at the U.S. Highway 90 Fire Station and continuing throughout the streets of the Sugar Land Subdivision. For more information on the parade, contact Danny Mayet at (985) 637-2166.
Anyone interested in hosting a block party is asked to contact Chaplain Jim Duck at (985) 387-4427 or via email at jim-duck@lpso.net. The deadline is August 1, 2018.