Sheriff Craig Webre announced that the Lafourche Parish Sheriff's Office has been re-accredited by the Commission on Accreditation for Law Enforcement Agencies, Inc. (CALEA) and has received two distinguished honors from the commission. The announcement came Saturday evening, November 21, during the CALEA conference in Miami, Florida. The agency was recognized by CALEA for Accreditation with Excellence and received the Meritorious Award.
"To me, CALEA accreditation has always been about ensuring we are employing nationally-accepted best practices and maintaining the highest levels of professionalism in our service to the public," said Sheriff Webre. "I am certainly proud to serve with the men and women of this agency for constantly exceeding expectations."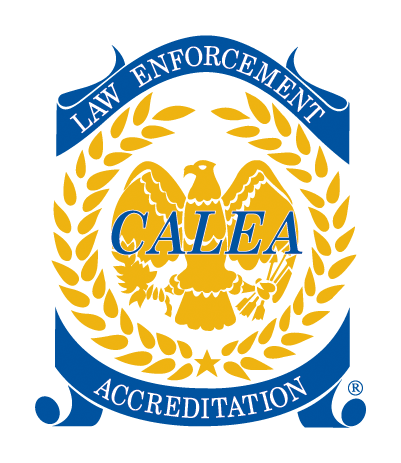 The Lafourche Parish Sheriff's Office was presented the Accreditation with Excellence Award and is the first agency ever to achieve Advanced Law Enforcement Accreditation with Excellence in the state of Louisiana. LPSO also earned a Meritorious Award for maintaining accreditation for 15 consecutive years.
"In a time when law enforcement standards and practices are being questioned nationwide, we subjected ourselves to even higher scrutiny in the review process this year to ensure we are meeting even the most rigorous standards – all in the interest of accountability to the public we serve," said Sheriff Webre. "I believe Lafourche Parish is one of the greatest places on earth, and its citizens deserve nothing less than our very best."
The Lafourche Parish Sheriff's Office must meet more than 400 standards in order to gain accredited status which now lasts for a period of four years. During that time, the agency must submit annual reports attesting to continued compliance with those standards under which it was initially accredited.
The CALEA Accreditation with Excellence Award further recognizes an agency for the effective use of accreditation as a model for the delivery of enhanced public safety services and management professionalism. In order to qualify, an agency must adhere to an ever stricter set of standards and guidelines, and must allow the assessment to be conducted using the CALEA Gold Standard Assessment model. In August, a team of CALEA assessors spent several days, both on-site and off-site, examining all aspects of the Lafourche Parish Sheriff Office policy and procedures, management, operations, and support services.
This marks the sixth time the Lafourche Parish Sheriff's Office has been accredited by CALEA. The agency was initially accredited in 2000, and has been re-accredited five consecutive times.
LPSO Re-Accredited by CALEA and Awarded for Excellence