Sheriff Craig Webre announced the arrest of a convicted felon after he pulled a gun on a deputy on Tuesday. Jacob Plaisance was also linked to a burglary that day in which he obtained the firearm.
At around 12:45 p.m. on Tuesday, March 29, a patrol deputy turned into the parking lot of a truck stop located along LA Highway 182 in Raceland and saw a man sitting near a drainage ditch with his feet in the mud, acting agitated while speaking on a cell phone. When the deputy questioned the man about what was wrong and requested his name,  the man became evasive in his answers about his identity, prompting the officer to further question him. Eventually the man identified himself as Jacob Plaisance. When the deputy asked Plaisance to accompany him to his unit, Plaisance refused and pulled a concealed revolver from his waistband. Plaisance then tossed the firearm to the ground and fled on foot, and the deputy pursued. Moments later, Plaisance stopped, turned toward the deputy and yelled, "shoot me" in an aggressive manner, ignoring orders to lay on the ground. After a few minutes, the subject finally complied and was taken into custody. Deputies recovered a loaded revolver at the scene. Deputies also learned Plaisance was a convicted felon currently on probation, and he had an active warrant for Felony Theft in Terrebonne Parish.
At around 2:45 p.m., a resident of Bayou Folse Road reported a residential burglary wherein a revolver was stolen matching the serial number of the one recovered at the scene. Deputies also discovered additional items reported stolen in the burglary hidden in close proximity to where Plaisance was found near the ditch. Deputies also discovered cash in Plaisance's wallet in an amount that matched what had been reported stolen in the burglary.
Plaisance was transported to the Lafourche Parish Detention Center in Thibodaux where he was booked with Aggravated Burglary, Aggravated Assault upon a Peace Officer with a Firearm, Possession of a Firearm by a Convicted Felon, Illegal Carrying of a Concealed Weapon, and two counts of Resisting an Officer. His bond is set at $156,000, but he is also being held for the Terrebonne Parish Sheriff's Office as well as Louisiana Probation and Parole.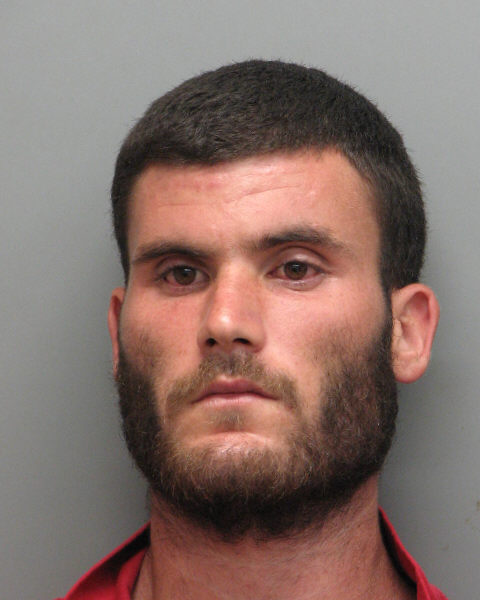 Convicted Felon on Probation Assaults Deputy with Firearm Stolen During Burglary