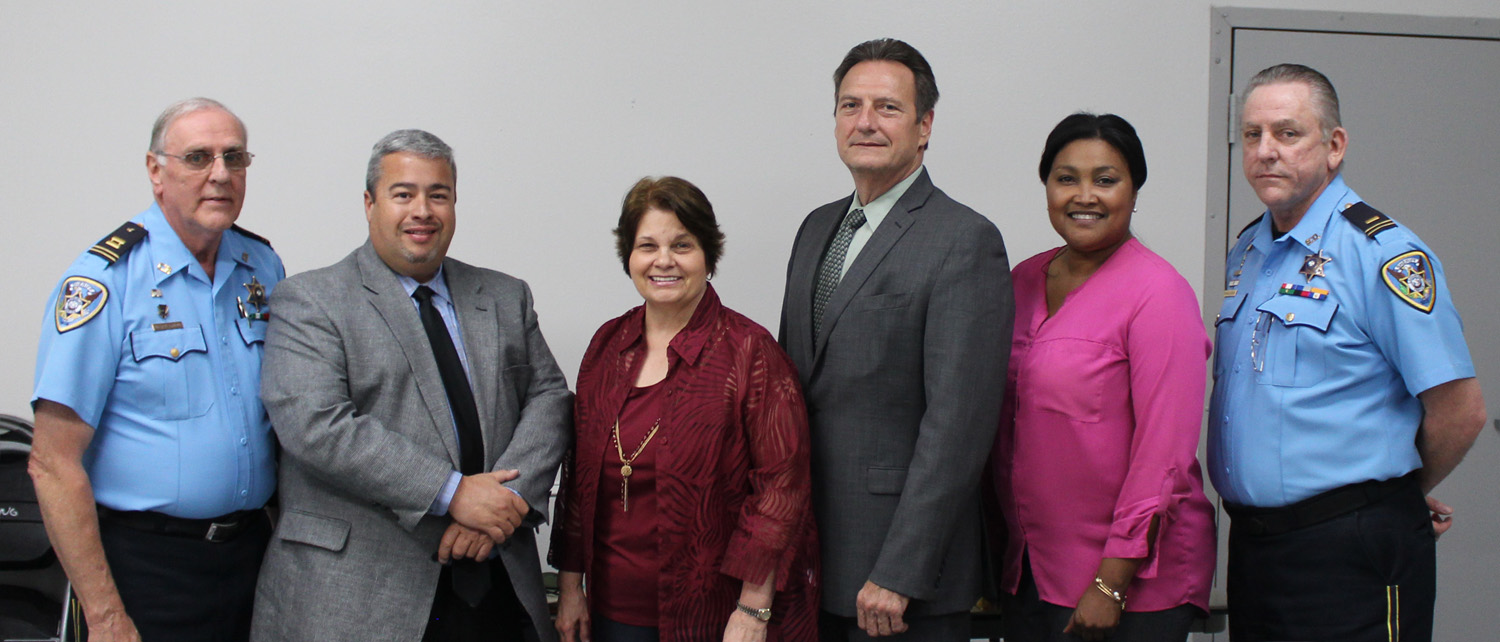 Sheriff Craig Webre announced the Lafourche Parish Sheriff's Office Transitional Work Program is in line to be considered for re-accreditation by the American Correctional Association (ACA) following an assessment of the program which concluded Tuesday. The final decision on re-accreditation will be made at the ACA's 146th Congress of Corrections to be held August 5-10, 2016, in Boston, Massachusetts.
The assessment was conducted by ACA auditors, Nancy Dobbs and Gus Mazzaro. The program was found to be in compliance with 100% of mandatory standards. Of the applicable voluntary standards, the program was found to be in 99.5% compliance, having met 197 out of 198. The only standard that was unable to be met was having natural light in the inmates' sleeping areas.
The auditors conducted an exit interview on Tuesday, April 26 to brief the staff on the overall assessment. During that time, Dobbs and Mazarro praised Sheriff Webre and his staff for the overall excellence of the program.
"This is one of the highest scores with which I've ever been associated," said Mazarro. "Our lasting impressions are that the facility is very clean and orderly, and the inmates have positive interactions with the staff."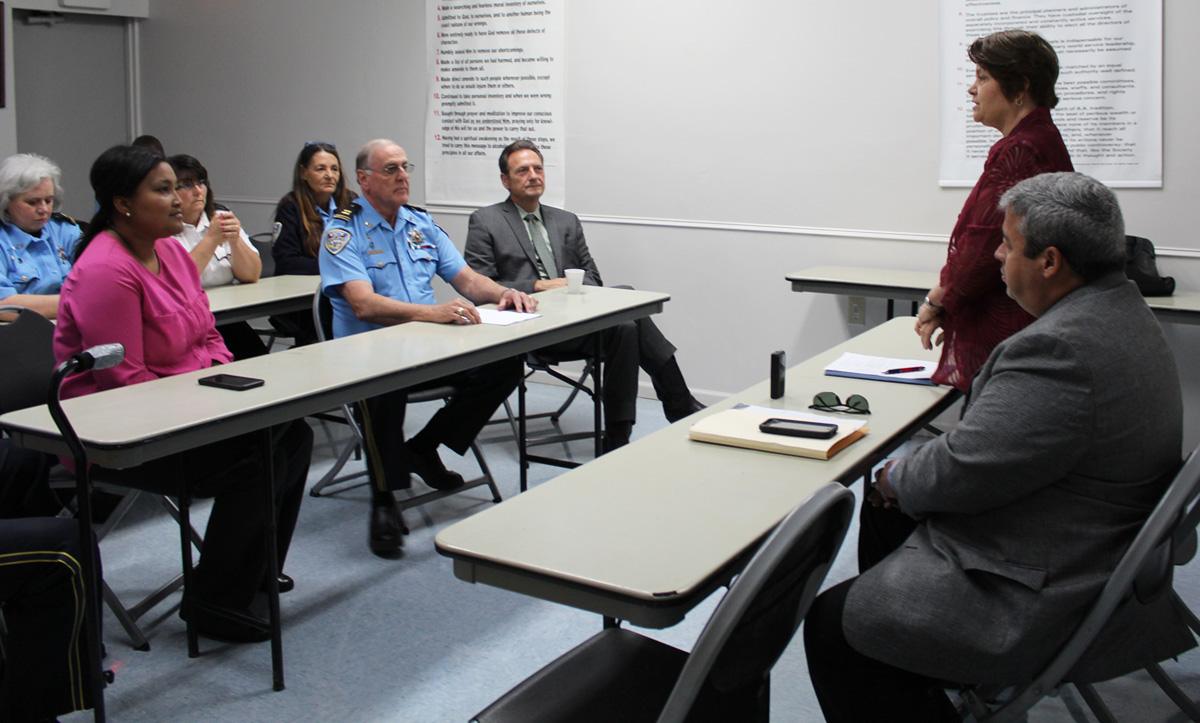 During the exit interview, Sheriff Webre thanked the auditors for helping continue to improve an already great facility. He stated that there is a lot to be proud of with the Transitional Work Program, but he said he is equally proud of the steps being taken in conjunction with the construction of the new jail facility – the Lafourche Parish Correctional Complex.
"I believe we have a great opportunity to improve the quality of life by intervening in people's lives in a positive manner," said Sheriff Webre. "We already see the fruits of that labor here with the Transitional Work Program which gives us a great foundation to build for our new jail facility."

ABOUT THE TRANSITIONAL WORK PROGRAM:
The Lafourche Parish Sheriff's Office Transitional Work Program exists through an agreement with the Louisiana Department of Corrections and offers soon-to-be-released inmates the opportunity to earn wages so as to assist in the transition to life outside of prison. A job affords the inmate an opportunity to learn a skill helping him to prepare to re-enter society. GED preparation and testing are also offered to those in the program, as well as classes in offshore safety, alcohol/drug rehabilitation programs, and bible study by various religious groups. Assignment to the program is a privilege, granted only after a careful screening process by the State of Louisiana. All inmates are aware that rules must be followed, and intentional abuse will lead to re-incarceration and additional jail time in most cases. Transitional Work Program inmate workers prepare meals for the Meals on Wheels program as well as other inmates and staff.
LPSO Transitional Work Program Completes Assessment for Re-accreditation