Sheriff Craig Webre announced three people were arrested during an early morning traffic stop in Lafourche Parish on Thursday, August 11. Jason Orgeron (age 34) and Crystal Crow (age 36), both of Cut Off, and Tiffany Adams (age 34) of Larose were all arrested during the incident.
At around 2 a.m. Thursday morning, a K-9 deputy traveling southbound on LA Highway 308 south of Lockport initiated a traffic stop on a vehicle in the area of the Valentine Pontoon Bridge. Agents with the Lafourche Parish Drug Task Force, who were also traveling in the area, stopped to assist during the stop. Deputies identified the driver as Crystal Crow who had a suspended license. The rear passengers were identified as Jason Orgeron and Tiffany Adams. Adams was found to have active warrants, and she was placed under arrest. The K-9 unit on scene alerted to the possible presence of narcotics inside the vehicle. During a search of the vehicle, deputies discovered various drug paraphernalia commonly associated with the use of heroin, along with heroin residue, as well as a handgun. Through investigation, deputies learned the paraphernalia belonged to Crow, while the handgun had been in Orgeron's possession. Orgeron is prohibited from possessing a firearm due to a prior felony conviction and due to a protective order currently filed against him.
All three were arrested and transported to the Lafourche Parish Detention Center in Thibodaux. Adams was booked on warrants for Contempt of Court and Violation of Probation. Her bond is set at $10,500. Crow was booked with Possession of Drug Paraphernalia, driving under suspension, and improper lane usage. Her bond was set at $550. Orgeron was booked with Possession of a Firearm by a Convicted Felon and Possession of a Firearm by a Person Against Whom a Protective Order is Issued (LA R.S. 46:2136.3). His bond was set at $75,000.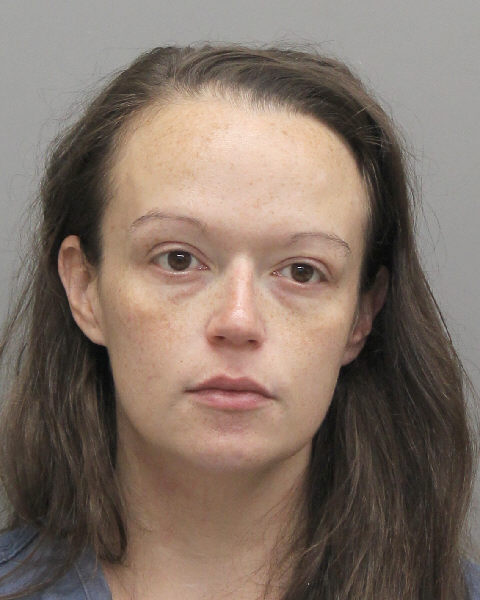 Early Morning Traffic Stop Nets Three Arrests