Sheriff Craig Webre announced a reward is being offered for information leading to the arrest of Rashad Hester (age 26) of Raceland. Hester is wanted in connection to two armed robberies which occurred in August and September.
During the late night hours of Sunday, August 14, a man and a woman stopped at a residence on Brocato Lane in Raceland, and they were approached by two unknown male subjects. One of the men was armed with a handgun, and they stole the woman's purse which contained several items of value. The suspects fled the scene as the victims escaped in their vehicle. Through investigation, detectives identified Rashad Hester as one of the suspects, and a warrant was issued for his arrest. Detectives also charged a juvenile with Armed Robbery in the incident.
Then, on the afternoon of Friday, September 16, Hester and another man were involved in a verbal altercation outside a residence on Brocato Lane when Hester pulled out a handgun, pointed it at the other man, and demanded money. The victim handed Hester cash from his pocket and fled the scene a short time later. Then on Saturday, September 17, deputies received information that Hester was seen on Williams Street in Raceland. Deputies responded and located Hester who immediately began to flee on foot in an effort to evade arrest. Deputies pursued but eventually lost sight of Hester. A search was conducted of the area, but deputies were unable to locate Hester and obtained warrants for Armed Robbery and Resisting An Officer.
Rashad Hester, also known as "Roach," is a black male, 6'3" tall, and weighs approximately 200 pounds. Anyone who has information on his whereabouts is asked to contact Crime Stoppers Bayou Region at 1-800-743-7433 or by texting "GIVEATIP" plus your message to 274637. Tips can also be submitted using the TipSubmit Mobile application or online at www.crimestoppersbr.org. Tipsters will remain anonymous and could be eligible for a reward up to $1,000 in cash if the information given leads to an arrest.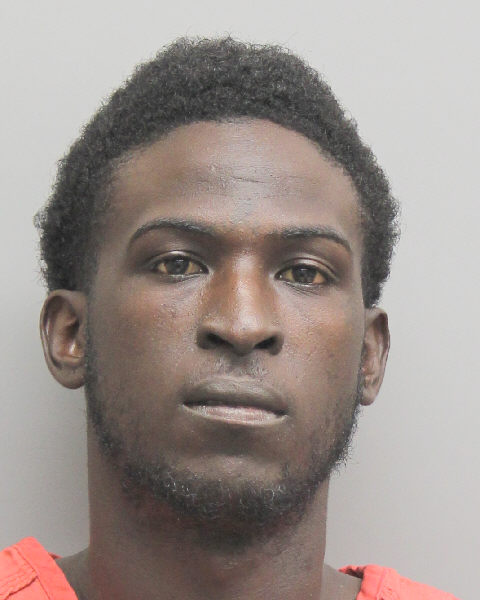 Deputies Seek Raceland Man Wanted for Two Armed Robberies