Sheriff Craig Webre announced a woman wanted in connection to an armed robbery in Larose is now in custody. Jasmaine Caine (age 27) of Larose is now in custody and also faces additional charges stemming from the arrest. Leonard Evans Jr. (age 24) of Larose is still being sought in connection to the armed robbery.
Just before 11 a.m. on Friday, December 16, Caine and Evans forced their way into a residence on East 18th Street in Larose and demanded money from a woman inside. While armed with a handgun, Evans allegedly forced the victim into a bedroom where he fired a single round which struck a mattress. Caine then stole several hundred dollars in cash from the victim, and both fled the scene. Through investigation, detectives identified Caine and Evans as the suspects and obtained arrest warrants.
Then at around 4 p.m. on Wednesday, December 21, deputies received an anonymous tip about Caine's whereabouts. They proceeded to a convenience store on LA Highway 308 in Galliano and located Caine inside a vehicle. Caine was taken into custody without incident, and she was found to have cocaine, crack cocaine, and Klonopin (clonazepam) pills in her possession.
Caine was transported to the Lafourche Parish Detention Center in Thibodaux where she was booked on the aforementioned warrants for Armed Robbery and Armed Robbery with the Use of a Firearm. She was additionally charged Possession of Cocaine, Crack Cocaine and Clonazepam. She is being held without bond.
Investigators are still searching for Leonard Evans Jr. who is also known as "L" or "Lenny" and is wanted in connection to the armed robbery. Investigators also believe a third person may also have been involved as driving the black Ford Taurus in which Caine and Evans were traveling. Anyone with information on this crime is asked to submit a tip anonymously through Crime Stoppers Bayou Region by phone at 1-800-743-7433 or online at www.crimestoppersbr.org. Tipsters could be eligible for a reward of up to $1,000 in cash if the information leads to an arrest.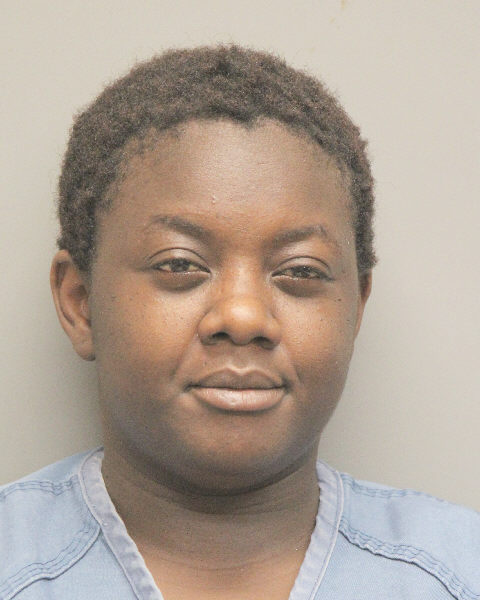 UPDATE: Woman Arrested in Connection to Larose Armed Robbery