Sheriff Craig Webre announced three people have been arrested and another is being sought after stealing from a Galliano man immediately following his death. William Regan III (age 19) and Kristin Regan (age 22), both of Cut Off, and Mia Johnson (age 20) of Galliano were all arrested following an investigation which began with the death of 61-year-old David Labiche of Galliano. Warrants have also been issued for Isaiah Terrebonne (age 26) of Cut Off.
The investigation began on the night of Friday, December 23 when deputies responded to Labiche's residence in Galliano after he was found deceased by friends who had gone to check on his welfare. During the investigation at the scene, detectives found no signs of forced entry and no obvious signs of trauma to Labiche's body. Detectives did, however, discover Labiche's wallet, and it appeared someone had rummaged through it. Through investigation, detectives learned William Regan III, Kristin Regan, and Mia Johnson frequently visited the residence. Detectives made contact with Kristin Regan and Mia Johnson who denied any knowledge of Labiche's death and stated that had been out of town for a couple of days.
On Monday, December 26, an autopsy revealed Labiche died of a heart attack up to two days prior to law enforcement being called. Detectives again made contact with Kristin Regan and Mia Johnson, and they admitted having lied during the first interview. Detectives also made contact with William Regan III and questioned him about the incident. Through investigation, detectives learned the Regans, Johnson, and Isaiah Terrebonne were present at Labiche's residence when he passed away, and they were fearful of contacting authorities due to having consumed illegal narcotics. Before leaving the residence, investigators learned, they stole two rifles and two debit cards. They also made several withdrawals from Labiche's accounts with the cards.
All three were arrested and transported to the Lafourche Parish Detention Center in Thibodaux where they were booked with one count each of Felony Theft and Felony Theft of a Firearm. William Regan III was additionally booked with Violation of Probation and Possession of a Firearm by a Person Convicted of Domestic Abuse Battery, and his bond was set at $90,000. Kristin Regan and Mia Johnson were additionally booked with Obstruction of Justice, and their bonds were set at $20,000 each.
Detectives are still searching for the fourth suspect, Isaiah Terrebonne who is wanted for Felony Theft and Felony Theft of a Firearm, and he also has five outstanding warrants in Terrebonne Parish. Anyone with information on Terrebonne's whereabouts is asked to contact Crime Stoppers Bayou Region at 1-800-743-7433 or by texting "GIVEATIP" plus your message to 274637. Tips can also be submitted using the TipSubmit Mobile application or online at www.crimestoppersbr.org. Tipsters will remain anonymous and could be eligible for a reward up to $1,000 in cash if the information given leads to an arrest.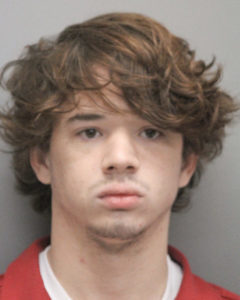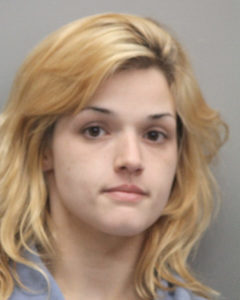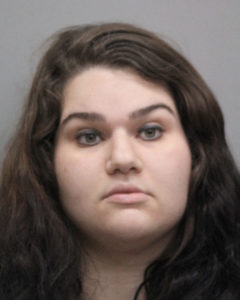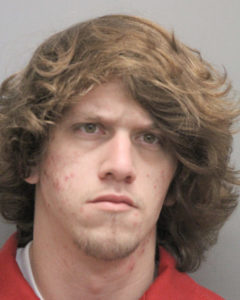 Three Arrested, One Sought for Stealing from Galliano Man Following His Death