Sheriff Craig Webre announced additional charges for a Houma man arrested last month for rape. Talon Collins (age  20) now faces charges in Lafourche Parish including Felony Carnal Knowledge of a Juvenile.
Houma Police received a report of an alleged rape on December 20, 2016. Following an investigation, detectives found that Collins had forced a male relative to have sex with him. With the assistance of detectives from the Lafourche Parish Sheriff's Office, Collins was located and arrested on December 21, and he remains at the Terrebonne Parish Jail. Through further investigation, Lafourche detectives found Collins had also had sexual relations with a male relative at a residence in Lafourche Parish. Following their investigation, detectives obtained a warrant for Felony Carnal Knowledge of a Juvenile.
Collins is being held on $200,000 bond in Terrebonne Parish, and he is now also being held for Lafourche Parish for warrants for Felony Carnal Knowledge of a Juvenile and Contempt of Court.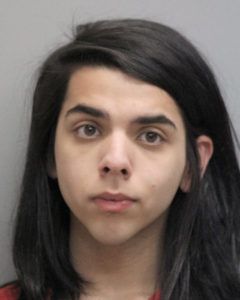 Houma Man Arrested for Rape in December Now Faces Charges in Lafourche Parish