Lafourche Parish Sheriff Craig Webre announced Kenneth Bouffanie (age 50) of Cut Off has been charged with sexual battery and indecent behavior with a juvenile.
The Juvenile detectives opened an investigation on Sunday, April 21, after receiving the initial complaint. Through investigation, juvenile detectives learned Bouffanie allegedly had inappropriate sexual contact with the victim on two occasions, and he had also exposed himself to the juvenile.
Bouffanie was already in jail having been arrested on April 21 on an outstanding warrant for Contempt of Court. Following an investigation, detectives obtained a warrant for two counts of Sexual Battery (Forcible Fondling) and Indecent Behavior with a Juvenile. He was booked on the additional charges on Sunday, April 30, and his bond is set at $70,000.
Due to the nature of this crime, no further details will be released.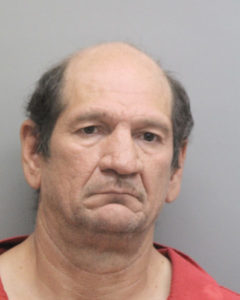 Cut Off Man Charged with Sexual Battery and Indecent Behavior with a Juvenile