Lafourche Parish Sheriff Craig Webre announced two people were arrested and two more are being sought in connection with the attempted theft of automobiles at a Cut Off dealership. Mark Cheramie (age 44) of Barataria and Meaghan Eymard (age 27) of Marrero were arrested Friday. Detectives are searching for Jeffrey Desalvo (age 33) of New Orleans and a fourth unidentified suspect.
At around 2:25 p.m. on Friday, July 7, deputies were dispatched to Golden Motors in Cut Off in reference to three sets of vehicle keys being stolen. Prior to deputies' arrival, employees of the dealership had confronted the suspects and recovered the keys. Two of the suspects had fled the scene, but two remained at the dealership.
Through investigation, detectives learned Desalvo, Cheramie, Eymard, and another man known only as "Joey" arrived at the dealership. Cheramie posed as Eymard's father and they spoke to a salesman about test driving a vehicle. Detectives learned this was part of a ploy for Desalvo to gain access to other vehicle keys. At one point, Eymard created a distraction, and Desalvo stole three vehicle keys from behind a desk. Employees quickly discovered the missing keys and reviewed surveillance video. Employees then confronted Desalvo who returned the keys. When employees told the suspects they were contacting law enforcement, Desalvo and the fourth suspect fled the scene in a white Nissan Frontier pickup truck, stranding Cheramie and Eymard at the dealership. Detectives obtained warrants, and both were placed under arrest. Eymard was also found to have drug paraphernalia in her possession.
Eymard and Cheramie were transported to the Lafourche Parish Detention Center in Thibodaux. They were each booked with three counts of Attempted Theft of a Motor Vehicle. Cheramie's bond is set at $5,000. Eymard was additionally booked with Possession of Drug Paraphernalia, and her bond is set at $5,300.
Detectives have also obtained warrants for Desalvo's arrest for three counts of Attempted Theft of a Motor Vehicle. When fleeing the scene, Desalvo drove away at a high rate of speed, nearly striking several vehicles, and detectives also learned his license is suspended. He is, therefore, also wanted for Reckless Operation of a Motor Vehicle and driving under suspension.
The fourth suspect, known only as "Joey," is described as a white male, around 5'10" tall, and weighing approximately 175 pounds. He has tattoos on both arms and short hair.
Anyone with information on Desalvo's whereabouts, or anyone who may have information on the fourth suspect, is asked to submit a tip anonymously through Crime Stoppers Bayou Region by phone at 1-800-743-7433 or online at www.crimestoppersbr.org. Tips can also be submitted using the P3 Tips app on your mobile device. Tipsters could be eligible for a reward of up to $1,000 in cash if the information leads to an arrest.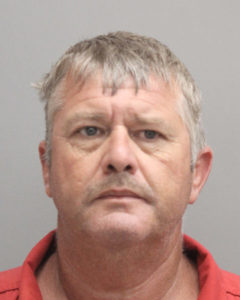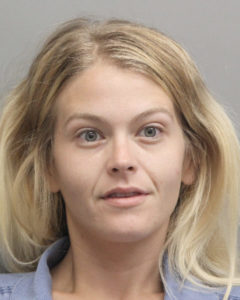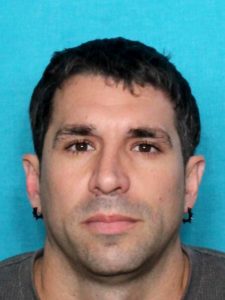 Two Arrested, Two Sought for Attempted Vehicle Theft at Dealership