Lafourche Parish Sheriff Craig Webre announced five people have been arrested in connection with a scheme which allowed a Transitional Work Program inmate to work for a family business instead of his assigned employer for the past two and a half months. Inmate Anthony Gambino III (age 36) of Raceland is charged in the conspiracy and faces 72 counts of simple escape. Merlyn Maury III (age 38) of Raceland and Robert Schlumbrecht (age 35) of Waggaman have also been arrested, as well as Gambino's mother, Bonnie Gambino (age 60), and girlfriend, Jessica Matherne (age 33), both of Raceland.
In July, investigators learned that, for some time, inmate Anthony Gambino III had been reporting to his mother's house in Raceland and working for his family's produce business instead of Schlumbrecht Electric in Waggaman, which was his assigned job site. Investigators discovered phone calls made at the LPSO facility in which Gambino spoke about the business to his mother, Bonnie Gambino, and his girlfriend, Jessica Matherne.
On the morning of Thursday, July 13, inmate Gambino was picked up at the Transitional Work Program facility by a man, later identified as Merlyn Maury III, and brought to his mother's residence. At that time, inmate Gambino was taken into custody, and he and Maury were questioned about the incident. During questioning, inmate Gambino told investigators that he had made a request to the Louisiana Department of Corrections to work for the family business. Due to such employment being prohibited by the State, he was denied, but he decided to work for the business illegally. Inmate Gambino reportedly worked out an agreement with Robert Schlumbrecht, owner of Schlumbrecht Electric, to work for the family business instead of reporting to work. Schlumbrecht, a childhood friend of the inmate, agreed to continue to provide paychecks in exchange for cash to maintain the appearance that inmate Gambino was still employed by the company.
Since beginning his employment there in August 2016, an employee of Schlumbrecht Electric transported inmate Gambino to and from the job site. When inmate Gambino stopped reporting to that job, Maury, an employee of the produce business, began transporting him to and from the LPSO facility each day. Maury falsely identified himself as an employee of Schlembrecht Electric to LPSO officers. Ultimately, investigators found 72 instances in which Gambino did not report to the work site as assigned, and they learned that all aforementioned parties were aware that Gambino was illegally working for the produce business. Investigators then obtained warrants for all five individuals.
Inmate Gambino was booked with Conspiracy to commit Simple Escape and 72 counts of Simple Escape. His bond on the charges was set at $149,000, and he is being held for the Louisiana Department of Corrections. He was serving time for a manslaughter conviction in April 2003. He was assigned to the Transitional Work Program in March 2015, and his scheduled release date was April 11, 2018.
Merlyn Maury III was booked with Conspiracy to commit Simple Escape and 72 counts of Principle to Simple Escape, and his bond is set at $73,500. Bonnie Gambino and Jessica Matherne were arrested on Friday, July 14. They were each booked with 72 counts of Principal to Simple Escape. Bonds were set at $72,000 each, but Judge Walter L. Lanier III ordered each to be released on personal recognizance. Robert Schlembrecht surrendered to authorities on Saturday, July 15, and he was booked with one count of Conspiracy to commit Simple Escape. He was subsequently released after posting $5,000 bond.
"This was more than a just a simple case of an inmate not showing up for work," said Sheriff Craig Webre. "This was an elaborate scheme wherein multiple parties were committed to defrauding the Lafourche Parish Sheriff's Office and the State of Louisiana, and they were charged accordingly."
The investigation into this matter is continuing.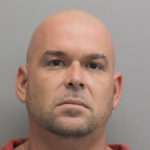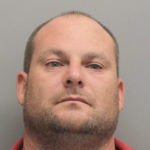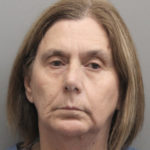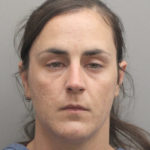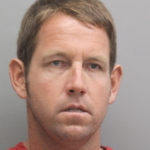 Five Arrested after Work Program Inmate Found Working for Family Business