Lafourche Parish Sheriff Craig Webre announced a fugitive wanted for aggravated second degree battery since 2013 was arrested early Sunday morning after flagging down a deputy. Jansen Simon (age 30) of Cut Off had been stranded at the roadside while traveling with friends.
On August 3, 2013, deputies responded to a complaint outside a bar located on LA Highway 308 in Cut Off. Upon arrival, deputies learned two men had been arguing when one of the men, later identified as Jansen Simon, allegedly struck the other man with a hammer before fleeing the scene. The victim suffered a fractured skull in the incident. Upon identifying Simon as the suspect, deputies obtained a warrant for his arrest. He also had two outstanding warrants for Contempt of Court at that time.
Then, during the early morning hours or Sunday, July 16, Simon was walking along LA Highway 182 in Raceland when he flagged a deputy to stop. Simon told the deputy he was traveling with friends when they left him on the side of the roadway. After verifying Simon's identity, he was taken into custody. He was transported to the Lafourche Parish Detention Center in Thibodaux where he was booked on the three aforementioned warrants for Aggravated Second Degree Battery and two counts of Contempt of Court. He is being held without bond.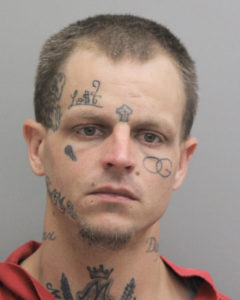 Fugitive Stranded at Roadside Arrested after Flagging down Deputy