Lafourche Parish Sheriff Craig Webre announced an anonymous tip led to the arrest of a Golden Meadow man wanted for sexual battery of a child under the age of 13. Rusty Lebouef (age 36) was arrested on Friday, July 14.
In June 2017, juvenile detectives opened an investigation after speaking with the victim. Through investigation, detectives learned Lebouef allegedly had inappropriate sexual contact with the victim. Detectives contacted Lebouef, but he refused to cooperate in the investigation. Attempts to locate Lebouef were unsuccessful at that time, and a warrant was issued for his arrest.
Then, on Friday, July 14, a tip submitted anonymously through Crime Stoppers Bayou Region provided Leboeuf's location at a residence on East 48th Street in Cut Off. Deputies proceeded to the location where they found Leboeuf hiding in a closet. He was arrested and transported to the Lafourche Parish Detention Center in Thibodaux where he was booked on the aforementioned warrant for Sexual Battery (Forcible Fondling). His bond is set at $30,000.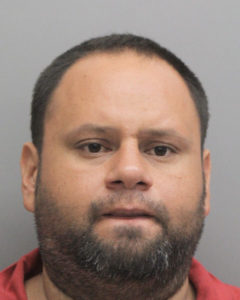 Tip Leads to Arrest of Man Wanted for Sexual Battery of a Child