Lafourche Parish Sheriff Craig Webre announced a man facing sexual battery charges in Terrebonne Parish has now been charged for a similar crime in Lafourche Parish. Brody Guidry (age 21) of Bayou Blue was arrested Tuesday for sexual battery on a child under the age of ten.
As previously reported by the Terrebonne Parish Sheriff's Office, their detectives began an investigation on May 30, 2017, regarding a minor female child being sexually assaulted by an adult male suspect, later identified as Guidry. The mother of the minor child informed TPSO detectives that her daughter disclosed to her that Guidry touched her in an inappropriate manner during a sleep over. Detectives made contact with Guidry on May 31, and he admitted to touching the minor female in an inappropriate manner on more than one occasion. Guidry was then arrested for sexual battery.
Through further investigation with TPSO, Lafourche Parish Sheriff's Office detectives learned of an incident wherein Guidry reportedly touched the same female child in a separate incident at a residence in Lafourche Parish. Detectives obtained a warrant for Guidry's arrest and made contact with him on Tuesday, July 18. Guidry was arrested and transported to the Lafourche Parish Detention Center in Thibodaux where he was booked with Sexual Battery (Forcible Fondling). His bond is set at $75,000.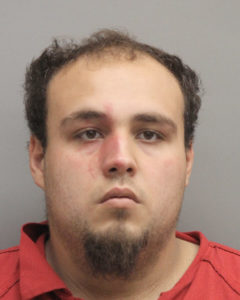 Bayou Blue Man Charged with Sexual Battery of a Child under Ten