Lafourche Parish Sheriff Craig Webre announced the arrest of Eric Matherne (age 24) of Galliano on Thursday, July 20. Matherne is charged with first degree rape of a toddler.
On Tuesday, July 18, deputies and detectives responded to Lady of the Sea Hospital General Hospital in Galliano after a toddler was found to have signs of sexual abuse. The child was later transported to Children's Hospital of New Orleans. Through investigation, juvenile detectives developed Eric Matherne as a suspect. During questioning, Matherne admitted to the rape of the toddler.
Matherne was arrested and booked into the Lafourche Parish Detention Center in Thibodaux where he was booked with First Degree Rape. His bond is set at $500,000.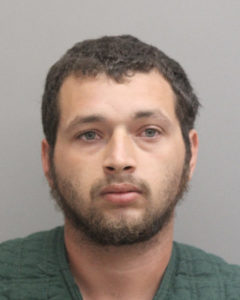 Galliano Man Charged with First Degree Rape of a Toddler