Lafourche Parish Sheriff Craig Webre announced the arrest of Patricia Arceneaux (age 58) of Lockport after she allegedly stabbed a woman in a parking lot during an argument on Thursday.
At around 7:40 p.m. on Thursday, July 20, deputies responded to a call of a woman lying on the ground and bleeding following an altercation in the parking lot of the Sugarland Shopping Center on LA Highway 1 in Raceland. Upon arrival, deputies discovered the victim, a woman in her 50s, was bleeding from a wound on her left hand. The woman was transported to a local hospital for treatment.  Through investigation at the scene, deputies learned the two women were involved in a verbal altercation inside a restaurant which continued into the parking lot. Eventually, the altercation turned physical. At one point, Arceneaux brandished a knife from her pocket and stabbed the other woman. Arceneaux then entered her vehicle and fled the scene.
Following an investigation at the scene, deputies made contact with Arceneaux, and she was placed under arrest. She was transported to the Lafourche Parish Detention Center in Thibodaux where she was charged with Aggravated Battery with a Dangerous Weapon. Her bond is set at $25,000.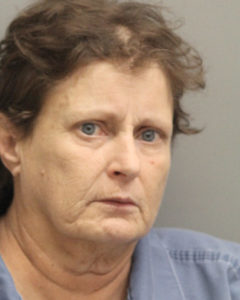 Lockport Woman Arrested for Stabbing Another Woman in Raceland Parking Lot