Lafourche Parish Sheriff Craig Webre announced the arrest of Terry Lacoste (age 46) of Patterson for Home Improvement Fraud.
On June 5, 2017, detectives opened an investigation into possible residential contractor fraud at a residence on Cedar Tree Drive in Thibodaux. Through investigation, detectives learned a resident had contacted Terry Lacoste of New Image Roofing to have his roof repaired at a cost estimate of $16,800 to be completed in within 7 to 14 days. Lacoste began working on the project on March 15, 2017, and worked for 35 days. According to the resident, the work was uneven and incomplete, and the residence suffered water damage as a result. The resident had also paid several thousand dollars over the contract price for additional labor and materials to complete the job. Further investigation revealed Lacoste did not have a state-issued residential contractor's license, nor had any parish permit been obtained to perform work at the site. Detectives then obtained a warrant for his arrest.
Lacoste was arrested in St. Mary Parish over the weekend. On Monday, July 24, he was transported to the Lafourche Parish Detention Center where he was booked with one count of Home Improvement Fraud. His bond is set at $5,000.
Sheriff Webre is cautioning residence to always properly research any contractor before hiring them for any job. Be sure they have proper licensing, and always double-check with the State of Louisiana if there is any doubt.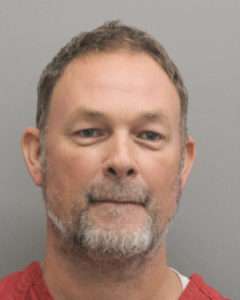 Patterson Man Arrested for Home Improvement Fraud