Lafourche Parish Sheriff Craig Webre announced a Transitional Work Program inmate who left his job site this week has been captured and faces escape charges. Inmate John Dufren (age 52) was taken back into custody on Thursday. .
At around 9:45 p.m. on Tuesday, July 25, a Golden Meadow Police officer observed a man, later identified as Dufren, walking along the shoulder of LA Highway 3235. The officer made contact with the man, and as he was attempting to verify his identity, Dufren fled on foot into a wooded area. The officer pursued but could not locate him at that time. Dufren had been assigned to a marine service company in Galliano with a dock in Golden Meadow, but he had been working offshore since June 14, 2017. Investigators learned that, after the vessel recently docked, Dufren left the vessel on three separate occasions.
On Thursday, July 27, investigators made contact with Dufren, and he agreed to surrender. He was taken into custody without further incident at a Cut Off residence. He was subsequently transported to the Lafourche Parish Detention Center where he was booked with three counts of Simple Escape, and he is being held without bond.
Dufren was serving time for a methamphetamine distribution conviction in 2015. He was scheduled to be released in December 2018.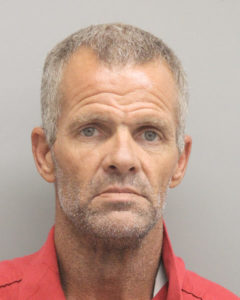 Transitional Work Inmate Charged with Simple Escape