Lafourche Parish Sheriff Craig Webre announced a reward is being offered for information leading to the arrest of the person or persons responsible for theft of a change machine at a Bayou Blue car wash.
Just after 4:00 a.m. on Monday, August 7, investigators responded to a car wash on LA Highway 316 in Bayou Blue after receiving a report that a large change machine had been stolen. Detectives found the entire box had been removed from the brick wall, and it is believed a large hammer was used due to marks found on the wall. It is estimated that several hundred dollars in change was in the machine, and the machine itself is valued at approximately $3,000.
Detectives are asking for the public's assistance to solve this case. Anyone who may have information on this crime is asked to submit a tip anonymously through Crime Stoppers Bayou Region by phone at 1-800-743-7433 or online at www.crimestoppersbr.org. Tips can also be submitted using the P3 Tips app on your mobile device. Tipsters could be eligible for a reward of up to $1,000 in cash if the information leads to an arrest.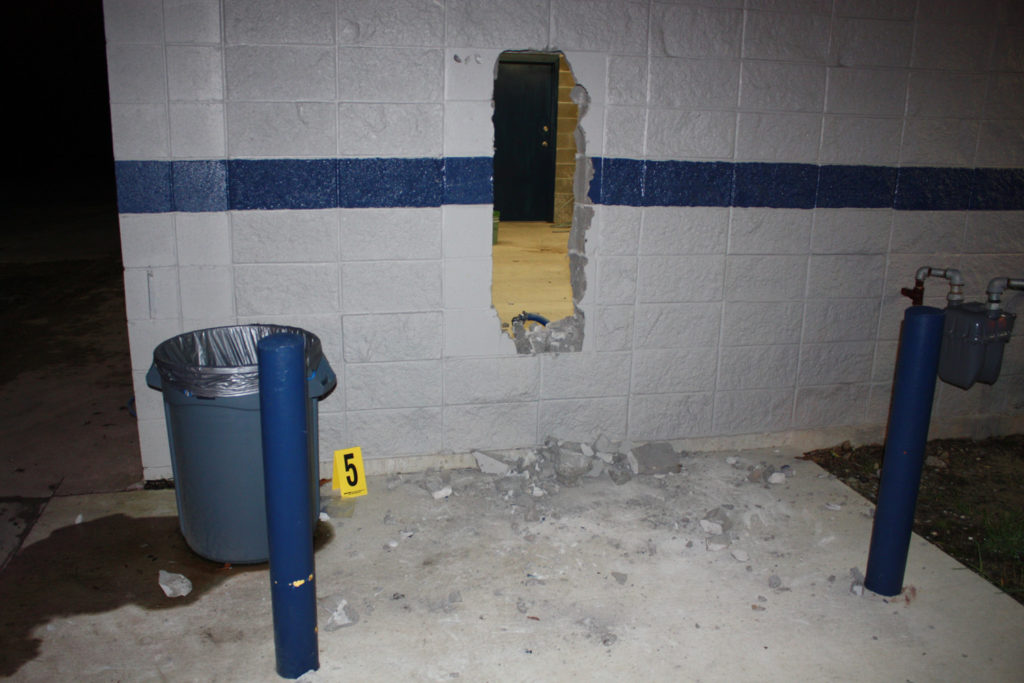 Change Machine Stolen from Bayou Blue Car Wash