Lafourche Parish Sheriff Craig Webre announced Matthew Mayberry (age 24) of Galliano and Bradley Billiot (age 27) of Golden Meadow were arrested on Saturday night on a myriad of drug charges.
At around 10:30 p.m. on Saturday, August 12, deputies conducting an undercover operation in the South Lafourche area observed what appeared to be a drug transaction in the parking lot of a convenience store in Cut Off as one subject deposited a bag inside the rear seat of another vehicle. The suspects departed the store in separate vehicles traveling south on LA Highway 1, and deputies followed. Deputies then observed traffic violations for both vehicles and initiated traffic stops.
Deputies approached one of the vehicles and identified the driver as Bradley Billiot. They detected the odor of marijuana inside in the vehicle, and Billiot admitted to having marijuana and a smoking pipe inside the vehicle. Deputies also noticed the bag in the back seat which had been dropped by the other suspect at the store. Inside the bag, deputies found suspected marijuana, methamphetamine, and several pills later identified as Valium (diazepam), Xanax (alprazolam) and Adderall, as well as drug paraphernalia. The driver of the other vehicle, identified as Matthew Mayberry, had deposited the bag of drugs inside Billiot's car in the store parking lot.
Mayberry and Billiot were arrested and transported to the Lafourche Parish Detention Center in Thibodaux where each was booked with Possession of Diazepam, Alprazolam, Adderall, and Drug Paraphernalia. Mayberry was additionally booked with Distribution of Marijuana and Methamphetamine, as well as improper vehicle lighting, and he was released after posting $42,850 bond. Billiot was additionally charged with Possession of Methamphetamine and Marijuana, as well as improper lane usage, and his bond is set at $13,000.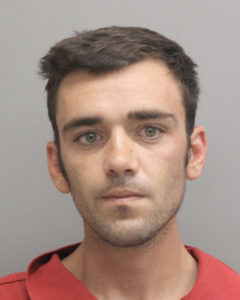 Two Men Arrested Saturday Night on a Myriad of Drug Charges