Lafourche Parish Sheriff Craig Webre announced the arrest of Kenneth McDonald (age 57) of Thibodaux. McDonald is charged with sexual battery of a juvenile.
In August, juvenile detectives opened an investigation after learning McDonald allegedly had inappropriate sexual contact with a juvenile under the age of 15 in the month of June. Following an investigation into the matter, detectives obtained a warrant for McDonald's arrest.
McDonald turned himself in at the Thibodaux Police Department on Tuesday, September 12. He was transported to the Lafourche Parish Detention Center in Thibodaux where he was booked with Sexual Battery (Forcible Fondling) per the warrant. He was released Tuesday evening after posting $75,000 bond.
Due to the nature of the crime, no further details will be made available.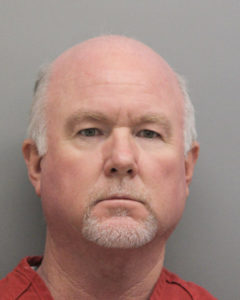 Thibodaux Man Arrested for Sexual Battery of a Juvenile