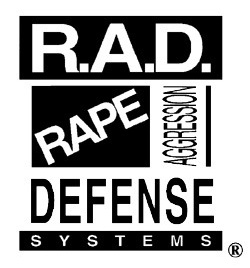 Sheriff Craig Webre announced the Lafourche Parish Sheriff's Office will host a Rape Aggression Defense (R.A.D.) course on October 16, 17, and 18 at the LPSO Range Facility located at 3451 Highway 182 in Raceland. This self-defense course is designed exclusively for women and will take place over the course of all three days with class beginning at 6 p.m. and ending around 9:30 p.m. each evening.
This course is being offered FREE of charge. In lieu of a registration fee, the Lafourche Parish Sheriff's Office encourages registrants to make a donation to Team Ory, a fundraising organization named for Michael "Mike" Ory who passed away in 2016 after a long battle with melanoma. The organization raises money to help local cancer patients with the cost of treatment. Donations for Team Ory will be collected during all three days of the course, or donations can be made directly to Team Ory through its website: www.team-ory.com.
Participants must attend all three days. Course instruction will be provided by certified R.A.D. instructions from the Lafourche Parish Sheriff's Office. Class size is limited, and advance registration is required. Click here to register online: www.LPSO.net/RADsignup. The deadline to register for the class is Friday, October 13 at 11 a.m.
For more information on this class, please contact Captain Lafate Day at (985) 449-4485 or by email at lafate-day@lpso.net.
R.A.D. Course Slated for October; Donations Requested in Lieu of Registration Fee