Lafourche Parish Sheriff Craig Webre announced a carnival ride worker was arrested for inappropriately touching two teenage girls at a fair over the weekend. Cody Johnson (age 20) of Kewanee, Illinois, is charged with indecent behavior with juveniles.
On Sunday, September 24, two teenage females reported being touched inappropriately in separate incidents by a carnival ride worker later identified as Cody Johnson. Johnson was employed by an amusement contractor providing rides and games at the Cut Off Youth Center fair. Both victims claimed to have been touched inappropriately while Johnson was securing them on the ride. Detectives learned Johnson also asked one of the girls about their age. Detectives made contact with Johnson and questioned him about the incident. Following the interview with Johnson, detectives obtained warrants for his arrest.
Johnson was arrested and transported to the Lafourche Parish Detention Center. He was booked with two counts of Indecent Behavior with Juveniles per the warrants. His bond has not yet been set.
D'Lynn Boudreaux, Cut Off Youth Center director, applauded the efforts of deputies and detectives involved. "We sincerely appreciate the efforts of the Lafourche Parish Sheriff's Office in this incident," said Boudreaux. "Their diligence on this case lead to a quick arrest in what was an isolated incident involving this individual worker."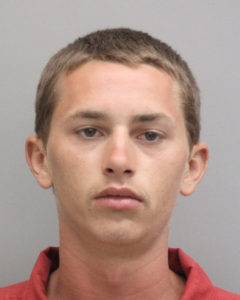 Carnival Ride Worker Arrested for Inappropriately Touching Teenage Girls