Lafourche Parish Sheriff Craig Webre announced the arrest of Charlene Shelby (age 56) of Raceland on Friday. Shelby is charged with Aggravated Burglary and Second Degree Kidnapping.
Just after 6:30 a.m. on Friday, September 29, deputies responded to a burglary at a residence on LA Highway 1 in Raceland. Through investigation, they learned Charlene Shelby had arrived at the residence around 30 minutes prior and allegedly forced entry into the residence. Once inside the home, Shelby grabbed a knife, approached the home owner, and demanded a ride. She grabbed the man's wallet from the counter and told him she would give it back after he would give her a ride to Brocato Lane in Raceland. The man transported the woman to Brocato Lane and dropped her off where she gave the man back his wallet. The man returned home where he discovered cash had been removed from his wallet.
Deputies made contact with Shelby at her residence in Raceland, and she was arrested. She was initially transported to a local hospital for treatment due to cuts on her arms. Investigators believe she sustained the injuries after breaking glass to force her way into the man's home. Following treatment at the hospital, Shelby was transported to the Lafourche Parish Detention Center in Thibodaux where she was booked with Aggravated Burglary and Second Degree Kidnapping. Her bond is set at $75,000.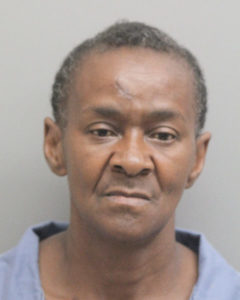 Raceland Woman Charged with Aggravated Burglary and Second Degree Kidnapping