Lafourche Parish Sheriff Craig Webre announced the arrest of Deronte Brown (age 20) of Thibodaux for multiple vehicle burglaries in the Paradise Cove subdivision in Gray during the past two months.
The first incident occurred on August 16, 2017, when a resident on Buccaneer Road reported a vehicle burglary. Nothing was taken from the vehicle, but the suspect, later identified as Brown, was caught on video. At that time, detectives obtained a warrant for his arrest. Brown was later arrested on September 26, 2017 and booked for the burglary.
Meanwhile, on September 21, 2017, detectives began investigating a string of vehicle burglaries in Paradise Cove subdivision. Several vehicles were burglarized with only loose change being reported stolen. Deputies developed Brown as the suspect and obtained video evidence which also showed Brown attempted to burglarize vehicles which were locked. Detectives obtained additional warrants for these cases.
Brown, who was still at the Lafourche Parish Detention Center due to his previous arrest, was booked this week on the additional charges. In all, Brown is charged with six counts of Simple Burglary of a Motor Vehicle and two counts of Attempted Simple Burglary of a Motor Vehicle. His bond is set at $120,000.
In these incidents, Brown allegedly burglarized unlocked vehicles, and moved on from the locked doors. Sheriff Craig Webre reminds citizens to keep vehicles locked and valuables out of sight. "These incidents follow a trend that burglars seek the easy target of an unlocked vehicle, leaving the locked ones behind," said Sheriff Webre. "Most residents have a routine of locking their exterior doors at night before bed. We encourage citizens to add their vehicles into that routine. Of course, keeping all your doors locked at all times ensures a higher level of safety."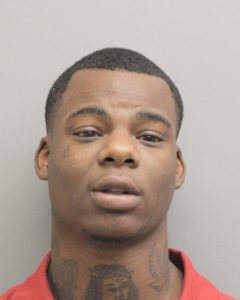 Thibodaux Man Arrested for Multiple Vehicle Burglaries in Gray