Lafourche Parish Sheriff Craig Webre announced a third person is wanted in connection with a shooting that occurred on October 31 in the Marydale community in Thibodaux. George Ward (age 28) of Thibodaux is wanted for attempted murder in the incident. Deondre Holmes (age 23) and Jovonta Johnson (age 24), both of Thibodaux, have been previously arrested.
At around 4:40 p.m. on Tuesday, October 31, deputies responded to a reported shooting in the Marydale community in Thibodaux. Upon arrival, deputies discovered several spent bullet casings on Carol Street, and they discovered an abandoned gray sedan with bullet holes and shattered glass on Plymouth Street. Through investigation, detectives learned Ward and his sister were sitting in the gray sedan parked in the 400 block of Carol Street. Holmes and Johnson, traveling in a white sedan, approached from the rear. Shots were reportedly fired by occupants of both vehicles. One of the rounds struck the woman in the right thigh, and one round struck Johnson in the head. The female victim drove the gray sedan to Plymouth Street, and she was then transported to the hospital. Holmes had also driven Johnson to the hospital. Both the woman and Johnson were treated for non-life-threatening injuries.
Detectives initially obtained arrest warrants for Holmes and Johnson and they were arrested and booked with Attempted Second Degree Murder. Bond is set at $150,000 each, and both are being held for Louisiana Probation and Parole.
Detectives have now obtained a warrant for George Ward for Attempted Second Degree Murder. Anyone with information on his whereabouts is asked to submit a tip anonymously through Crime Stoppers Bayou Region by phone at 1-800-743-7433 or online at www.crimestoppersbr.org. Tips can also be submitted using the P3 Tips app on your mobile device. Tipsters could be eligible for a reward of up to $1,000 in cash if the information leads to an arrest.
The investigation into this incident is continuing.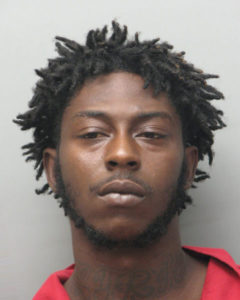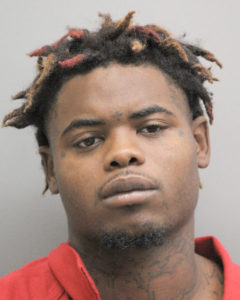 UPDATE: Third Suspect Wanted in Marydale Shooting