Lafourche Parish Sheriff Craig Webre announced a Chackbay man has been charged with Second Degree Murder after shooting his neighbor on Tuesday. Keith Trosclair (age 60) was arrested following a shooting that resulted in the death of 46-year-old Christopher Saunders.
The Sheriff's Office received the initial call of the shooting at 11:54 a.m. on Tuesday, December 5. When deputies arrived on scene, they discovered Trosclair kneeling on the ground with his hands raised in the air and the victim, identified as Christopher Saunders, was lying on the ground. Deputies observed a rifle lying on the ground between Trosclair and the victim. Deputies also noticed Saunders had a pistol in a holster on his belt. Trosclair was taken into custody, and the Lafourche Parish Coroner's Office pronounced Saunders dead at the scene.
Through investigation, detectives learned Trosclair and Saunders had an ongoing dispute over property boundary between their residences. Following investigation and interviews of witnesses, detectives developed probable cause for a warrant for Trosclair for Second Degree Murder.
Trosclair was booked into the Lafourche Parish Detention Center on one count of Second Degree Murder. His bond is set at $500,000.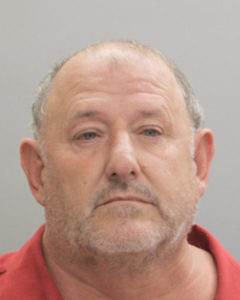 UPDATE: Chackbay Man Charged with Murder after Shooting Neighbor