Lafourche Parish Sheriff Craig Webre announced the arrest of Tarkus Pitre (age 44) of Cut Off on Tuesday, December 19, after deputies found a variety of narcotics inside his vehicle during a traffic stop.
At around 11:30 p.m. on Tuesday, deputies conducted a traffic stop on LA Highway 1 in Mathews. Deputies made contact with the driver and identified him as Tarkus Pitre. In speaking to deputies, Pitre advised he was in the process of purchasing the vehicle and did not have any documentation for the vehicle. A K-9 unit arrived on scene, and during a perimeter sweep of the vehicle, the K-9 alerted to the possible presence of narcotics inside the vehicle. Upon searching the vehicle, deputies discovered several small bags of suspected narcotics and various drug paraphernalia. In all, deputies seized 67 grams of suspected methamphetamine, 41 hydrocodone pills, 10.7 grams of suspected marijuana, 13 Suboxone strips, and small amounts of heroin and LSD. Pitre admitted the items belonged to him. Through further investigation, deputies learned the license plate on the vehicle was registered to another vehicle.
Pitre was arrested and booked into the Lafourche Parish Detention Center. He was charged with Possession with Intent to Distribute Methamphetamine, Hydrocodone, Marijuana, and Suboxone. He was also charged with Possession of LSD, Heroin, and Drug Paraphernalia, as well as Switched Plates and failure to use a turn signal. His bond is set at $51,100.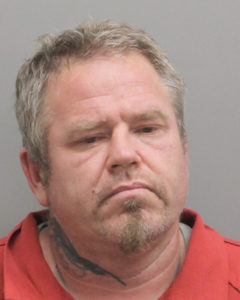 Deputies Discover Variety of Narcotics During Traffic Stop