Lafourche Parish Sheriff Craig Webre announced the arrest of Michael Adams (age 59) of Thibodaux for Sexual Battery of the Infirmed.
On December 22, 2017, detectives opened an investigation in reference to Michael Adams. Investigators learned Adams allegedly committed a sexual battery on an elderly woman on November 3 and again on December 21. The first incident occurred in Lafourche Parish, and the second incident occurred in Terrebonne Parish. Detectives made contact with Adams later that day, and he admitted to making sexual contact with the elderly woman.
Adams was arrested and booked into the Lafourche Parish Detention Center on one count of Sexual Battery of the Infirmed. He was also booked as a fugitive of Terrebonne Parish for the same charge. His bond on the Lafourche charge is $50,000.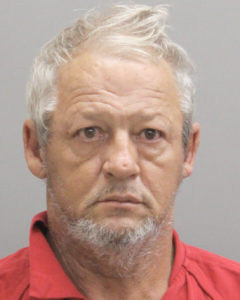 Thibodaux Man Arrested for Sexual Battery of the Infirmed