Lafourche Parish Sheriff Craig Webre announced recent burglary investigations have resulted in three arrests. Ronald Usea Jr (age 48) of Des Allemands was arrested Monday and faces 17 counts of burglary in addition to other charges. Clint Price (age 22) and Nicholas Domangue (age 22), both of Gray, also face two counts of burglary in a separate investigation.
In late October 2017, deputies had conducted an investigation into a business burglary wherein $2,500 had been stolen from a Des Allemands business over the course of 14 separate burglaries dating back to mid-September 2017. A subsequent burglary investigation at the business in November resulted in Ronald Usea Jr. being identified as the suspect and warrants were issued for his arrest.
Then on Sunday, January 14, deputies responded to an attempted burglary at a residence on LA Highway 1 in Raceland. Upon arrival, deputies learned a male subject attempted to burglarize two sheds. They also learned of a burglary at a residence on Danos Street. Then at around 2 a.m. on Monday, January 15, deputies responded to the same residence on LA 1 in Raceland after a burglary alarm had sounded on the shed. While on scene, deputies observed an individual fitting the suspect's description approximately 200 yards away. The suspect, identified as Usea, attempted to flee on foot but then surrendered to deputies. Usea admitted to cutting the locks on the sheds and burglarizing the shed when the alarm sounded, and he admitted to the burglary Danos Street. He was also found to have a small amount of methamphetamine in his possession.
Usea was arrested and transported to the Detention Center. He was booked on the aforementioned warrants for 15 counts of Simple Burglary and one for a probation violation. He was additionally charged with two more counts of Simple Burglary, two counts of Attempted Simple Burglary, and Possession of Methamphetamine. His bond is set at $148,000, and he is also being held for Louisiana Probation and Parole.
In a separate investigation, detectives were looking into two burglaries which had occurred at residences on Julie Street in Gray on January 9, 2018. Detectives developed Clint Price and Nicholas Domangue as suspects in the burglaries. Following an investigation, detectives obtained arrest warrants for both. They made contact with them over the weekend, and they were both arrested. Domangue and Price were booked into the Detention Center with two counts each of Simple Burglary. Bond is set at $40,000 each. Domangue is also being held for Louisiana Probation and Parole.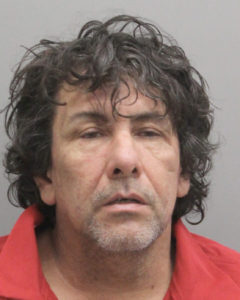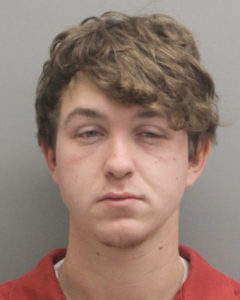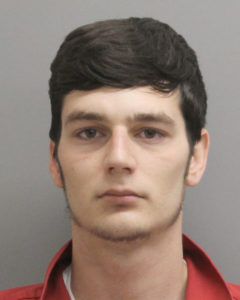 Burglary Investigations Result in Three Arrests