Lafourche Parish Sheriff Craig Webre announced the arrest of Rahmoud Thigpen (age 36) of Baton Rouge on Monday, January 29.
At around 12:30 a.m. on Monday morning, deputies conducted a traffic stop on a vehicle traveling along LA Highway 182 in Raceland. Deputies made contact with the driver and identified him as Thigpen. Deputies noticed the smell of burnt marijuana coming from inside the vehicle. During the course of the investigation, Rahmoud admitted to having firearms and narcotics inside the vehicle. During a search of the vehicle, deputies discovered over 100 MDMA pills, over 92 grams of marijuana, two Xanax pills, two legend drugs for which he had no prescription, and assorted drug paraphernalia. During the search, deputies also discovered an AR-15 rifle and two pistols with extended magazines.
Thigpen was arrested and transported to the Lafourche Parish Detention Center in Thibodaux. He was booked with Possession with Intent to Distribute Marijuana and MDMA, as well as Possession of Xanax, a Legend Drug, and Drug Paraphernalia. He was also charged with Illegal Carrying of a Weapon in the Presence of a Controlled Dangerous Substance and no license plate light. His bond is set at $55,550.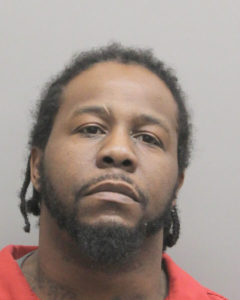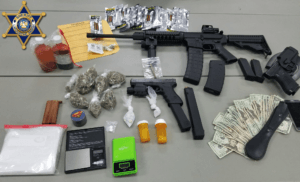 Assortment of Narcotics and Firearms Discovered on Traffic Stop