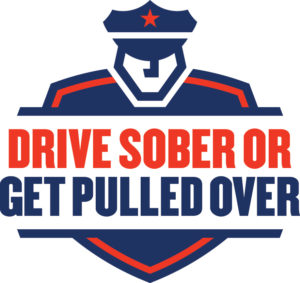 Lafourche Parish Sheriff Craig Webre announced deputies charged 22 people with DWI offenses in 13 days during the Drive Sober or Get Pulled Over enforcement campaign conducted during the 2018 Mardi Gras season. This special enforcement period was conducted February 2-14, 2018, and it was coordinated and funded by the Louisiana Highway Safety Commission and the National Highway Traffic Safety Administration. Arrests were made by patrol deputies as well as deputies working saturated patrols targeting impaired driving as grant funding was provided for those efforts.
Deputies concluded the campaign by charging seven people with DWIs in the final two days. As previously reported, Dana Bouzigard (age 48) of Larose was arrested for her fourth DWI offense on Tuesday, February 13. Four others were charged with DWI on Mardi Gras Day, including Chris Allemand (age 55) of Thibodaux, Bryant Thomas (age 51) of Vacherie, Clifford Tardieff (age 69) of Thibodaux, and Tamara Johnson (age 26) of Thibodaux. Then on Wednesday, February 14, Christina Penton (age 56) of Slidell was charged with her third DWI offense, while Eloy Bermudez (age 19) of Galliano was charged with his first DWI offense after deputies found he had a blood alcohol content of .208g%.
The first individual arrested during the enforcement campaign was Rustin Guidry (age 22) of Thibodaux on Friday, February 2. He was charged with DWI (2nd Offense), driving under suspension, and improper lane usage. Terry Dial (age 25) of Thibodaux and Mark Gautreaux Jr. (age 27) of Larose were also charged with their second DWI offenses on February 7 and February 11, respectively.
The following 12 individuals were each charged with their first DWI offense during the Drive Sober or Get Pulled Over enforcement campaign:
Laura Honeycutt (age 56) of Lockport
Richard Voisin (age 56) of Vacherie
Vicki Luquette (age 39) of Thibodaux
Nat Alario (age 49) of Cut Off
Stephen Granier (age 51) of Cut Off
Damon Dufrene (age 40) of Galliano
Eugene Johnson (age 62) of Lockport
Brian Authement (age 40) of Des Allemands
Robert Rainey Jr. (age 34) of Labadieville
James Clement (age 67) of Napoleonville
Glenn Richard (age 61) of Thibodaux
Lisa Brown (age 61) of Channelview, Texas
Sheriff Craig Webre applauded the efforts of deputies during this period. "Following this campaign, our deputies have now charged 41 people with DWI in the first 45 days of 2018," said Sheriff Webre. "While these numbers are evidence of the tenacity of our deputies, it is also disappointing that so many are still making the choice to drive under the influence of drugs and alcohol."
"All these individuals now have to deal with the costs and stigma associated with a DWI charge," continued Sheriff Webre. "Thankfully, they were caught before they hurt themselves or others. We hope they each learn from their mistake, and we hope others see this and make the right decision moving forward. Always have a plan to get home safely before you take that first drink."
Deputies Charge 22 People with DWI during Drive Sober or Get Pulled Over Campaign