Lafourche Parish Sheriff Craig Webre announced the arrest of Trisha Williams (age 48) of Bayou Blue on Monday. Williams was charged with her third DWI offense after she was found to have a blood alcohol content of .312g%, nearly four times the legal limit.
At around 12:15 p.m. on Monday, February 19, deputies responded to a call of a female subject possibly driving impaired in the Bayou Blue area. Upon arrival, deputies found the suspect vehicle stopped on LA Highway 316. Deputies made contact with the driver and identified her as Trisha Williams. Deputies detected the odor of an alcoholic beverage on her breath. Williams submitted to a field sobriety test on which she performed poorly. She then submitted to a breathalyzer test which showed her to have a blood alcohol content of .312g%.
Due to the results of the breathalyzer test, she was initially transported to a local hospital for evaluation. She was later booked into the Lafourche Parish Detention Center in Thibodaux and charged with DWI (3rd Offense). Her bond is set at $15,000.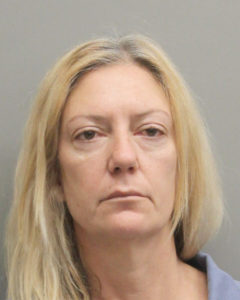 Bayou Blue Woman Arrested for Third DWI with a Blood Alcohol Content of .312g%