Lafourche Parish Sheriff Craig Webre announced two Thibodaux residents are wanted for attempted murder and armed robbery. Warrants have been issued for the arrest of Cody Dantin (age 30) and Amber Scott (age 32), both of St. Charles Bypass Road in Thibodaux. Additionally, detectives are seeking to identify a third unknown male suspect in the incident which occurred earlier this month.
Just before 1 a.m. on Thursday, March 8, deputies received a call from a convenience store in Thibodaux in reference to man who came into the store claiming to have been robbed and had obvious injuries. The man drove himself to a local hospital and deputies made contact with him there.
Through investigation, detectives learned the man had been exchanging messages with Scott for a few days, and Scott asked him to come to her residence. Upon his arrival, Scott invited him into the residence. Shortly thereafter, Dantin and another man appeared. Dantin was holding a rifle, and the other man, whose identity is unknown, was wearing a mask and holding an aluminum baseball bat. The masked man began striking the victim with the bat as Dantin pointed the firearm at him. During the attack, Dantin and the other suspect stole the victim's cell phone, shoes, and wallet containing cash, and they made statements indicative of a desire to kill the victim. The victim was able to escape the residence to his vehicle in which he fled to the convenience store to seek assistance.
Detectives have obtained warrants for Dantin and Scott for Attempted First Degree Murder, Armed Robbery, and Armed Robbery with the Use of a Firearm. The bonds associated with the warrants total over $4 million each.
Anyone with information on the whereabouts of Cody Dantin or Amber Scott, or anyone who can identify the third suspect, is asked to submit a tip anonymously through Crime Stoppers Bayou Region by phone at 1-800-743-7433 or online at www.crimestoppersbr.org. Tips can also be submitted using the P3 Tips app on your mobile device. Tipsters could be eligible for a reward of up to $1,000 in cash if the information leads to an arrest.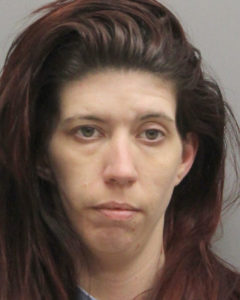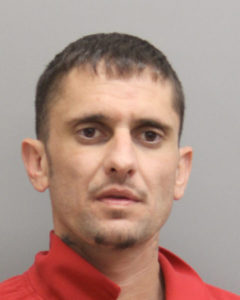 Three Suspects Wanted for Attempted Murder and Armed Robbery in Thibodaux