Lafourche Parish Sheriff Craig Webre announced a fugitive who was considered armed and dangerous is now in custody. Todd Guidry (age 47) of Chackbay, who had made threats to harm himself and others close to him, was apprehended in Mississippi Wednesday morning.
Guidry was wanted for Domestic Abuse Aggravated Assault with Child Endangerment and Violation of Protective Orders in reference to an incident that occurred March 8, 2018, in Choctaw. Investigators learned he left the state immediately following the incident and spent time in Florida and Mississippi. On Wednesday, March 21, he was apprehended by authorities in Harrison County, Mississippi. He is now awaiting transfer to the Lafourche Parish Detention Center in Thibodaux.
Additional charges are pending. Detectives are currently applying for warrants for additional protective order violations, and Guidry also missed two court dates this month.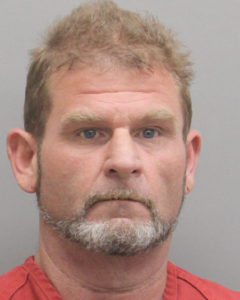 UPDATE: Chackbay Fugitive Arrested in Mississippi